One would think such a bizarre proposal would prompt some level of debate, a modicum of sane opposition! After all, we're talking about mere teenagers eerily striking poses with weapons in their adolescent hands. Alas, the idea was met with a unanimous yes by all members of the Broken Bow school board.
via Students at a Nebraska High School Can Now Pose With Guns in Their Senior Portraits | Mother Jones.
You see the picture Mother Jones used and barely give a glance to the article and if you are the low information reader, your gut will twist. Then again if you are smart,you figure out already that Mother Jones has had an axe to grind against gun owners for a very long time. The New York Daily News, not quite the bastion of Pro-NRA support also covered the news item, but instead they showed the actual pics to be used in the yearbook: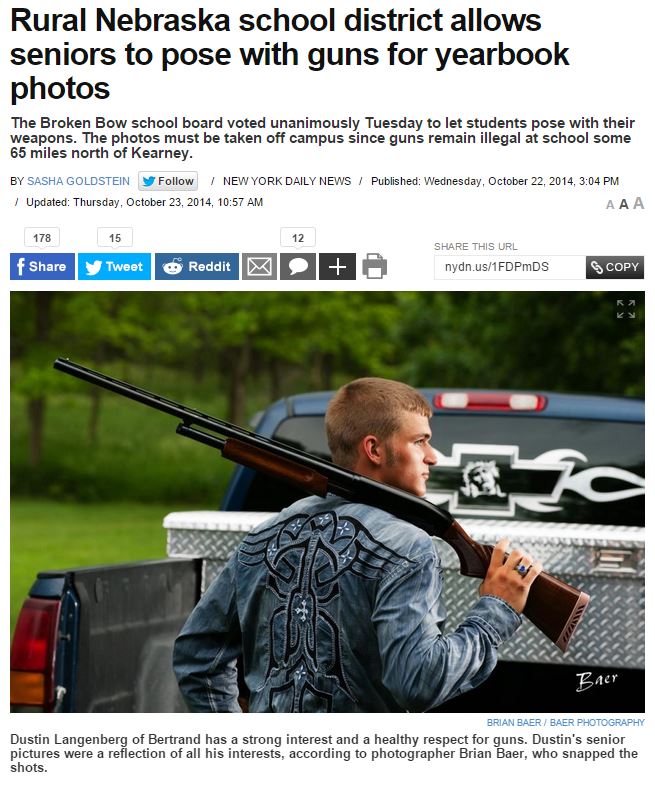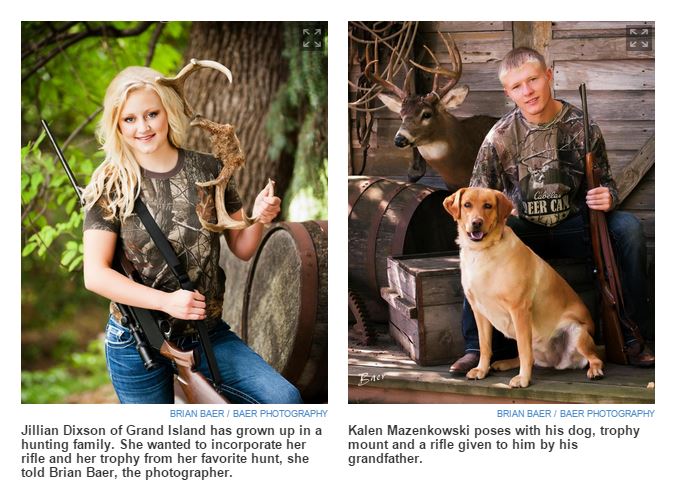 So, whatever happened to "We don't want to ban all guns. We have no beef with people who hunt, it is only them Gun Nuts with Assault Weapons with High Capacity 600 rounds per second magazine clips that need to be banned." line?
Oh yes! They are lying. They always do.
Not unexpected.