I made the mistake of trusting the GPS rather than going the way I have always used to go past downtown Miami and I ended up following a twisted route which took me to the frigging location where the Democrat candidates are having their debates.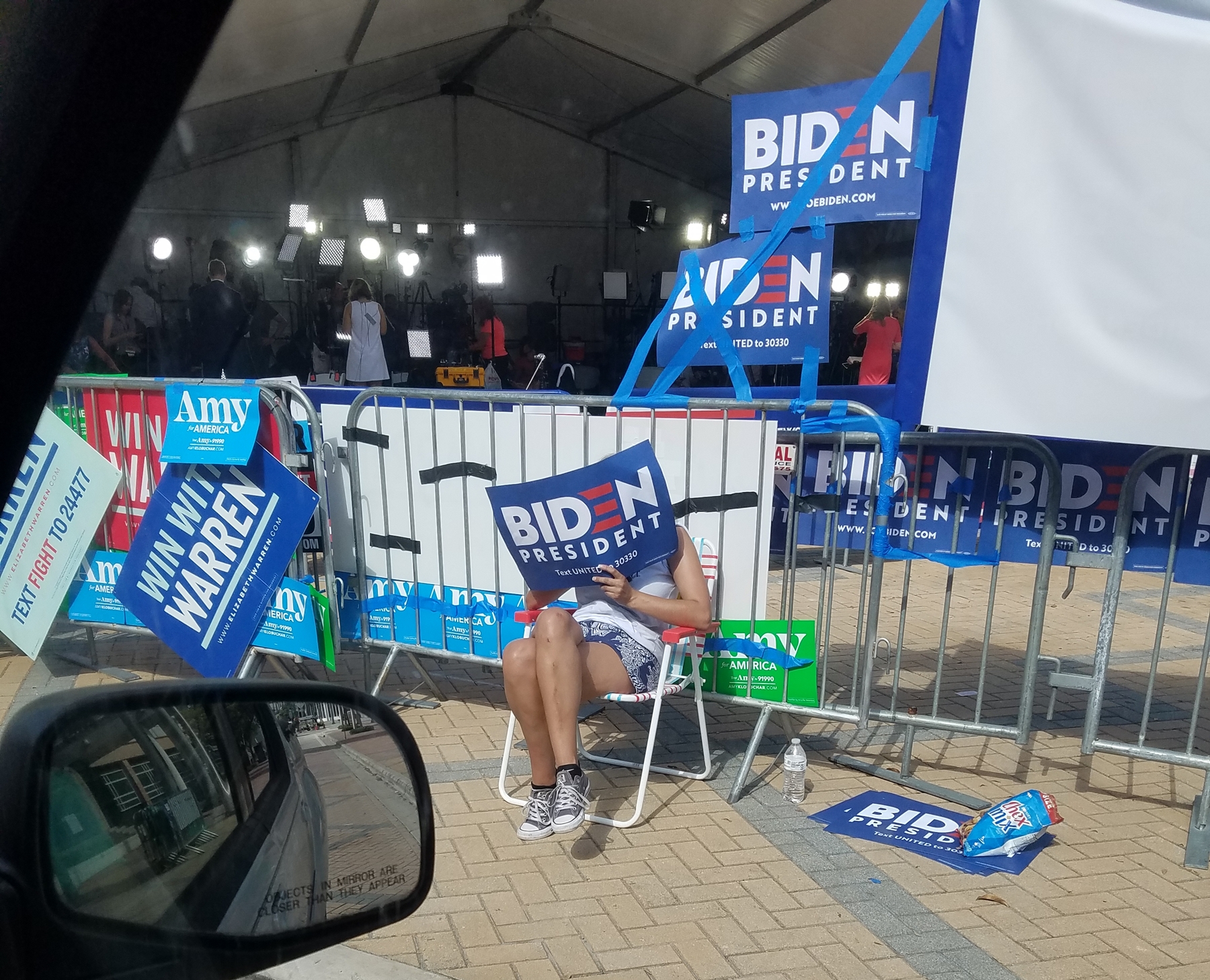 And no, the young lady holding the Biden sign is not embarrassed, she is just protecting her face from the sun. I think it was almost ten-ish and in the 90s already.
I am gonna have a word with the GPS app and get some shit straight. Can't continue being woke if it wants to remain in my phone.