Let's start with a disclaimer..or claimer: I have changed this post (and my mind) three times since I originally wrote it.
It seems everybody is having fits and conniptions about The Curve…and the thing is indeed ugly as in "Not the Traditional Look."
It looks like a shrunken version of Judge Dredd's Lawgiver.
And it is well…curved…no sights….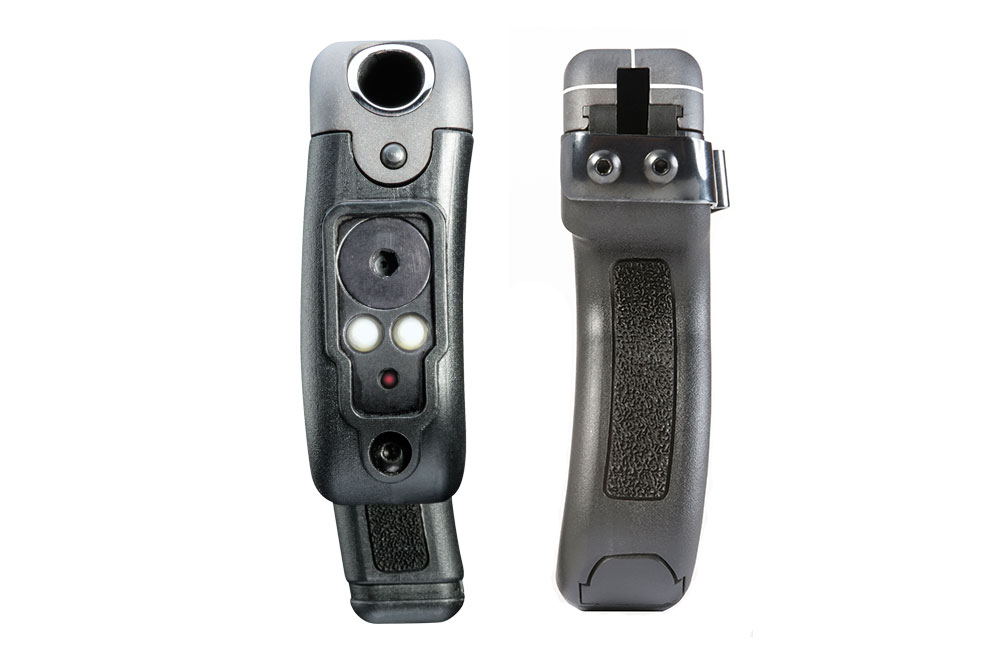 But here is the thing: I have come around from my initial impression of "What the frakking frak?" to thinking the gun's concept is genius. First, Taurus has dared to defy Gun Manufacturers by producing a gun that has a light and a laser…and a retail price of under $400. That has to have rattled more than one cage in some traditional gun headquarters.
Second, it does look like a  shrunken version of Judge Dredd's Lawgiver. Hell, it looks like them fantasy guns you see in modern video games…and ladies and gentleman, that is the hook. This is the first gun designed for Gun Culture 2.0, the one with the tats, piercings and taking on without fear the forces of Evil Gamergaters and other Social Justice Warriors.
If this thing goes 'bang" every time and has no major issues, I expect Taurus to sell this thing like there is no tomorrow.  We might be seeing The Judge part 2. The Fudd among us will still cringe at the thought of being seen holding and shooting one of these babies, but it was not that long ago (OK it has been) that the idea of shooting an European gun made of plastic and not based on the designs of John Moses Browning was enough to send you to solitary confinement at your local range.
Since I am not in the Cool Gun Bloggers Circuit, I am going to wait till one of the local gun ranges have one for rental to try it out after it is released.  And might be too early to start asking Taurus for a Curve in 9mm?
I  might be wrong, but I have the feeling we are gonna see some weird-looking guns come SHOT Show 2016-17.