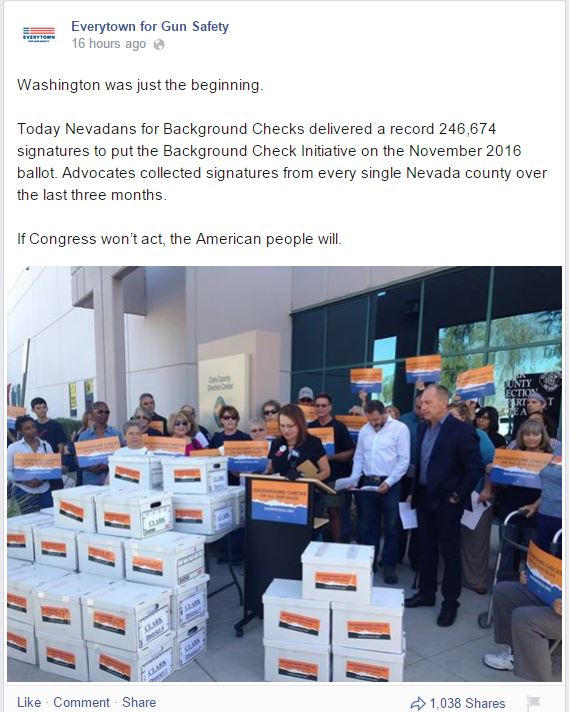 Somehow I missed this yesterday.  I have not heard that Bloomberg's Astroturf and Mommies were collecting signatures. They have gone stealth mode.
Ladies and Gents, warfare has been officially declared.
Join and donate to the NRA and your State organization. And please, keep your "I don't like the NRA because no free shit-Junk Mail-Not Hardcore" to yourselves, OK?
"We must, indeed, all hang together or, most assuredly, we shall all hang separately."
Benjamin Franklin.
UPDATE: They have been collecting firms since June.  Now let's forget the who was responsible for not paying attention because in one way or another everybody is guilty of that. The question is: Where else have they been doing this?
Time to start contacting our state organizations.