The "I Hate The NRA" game reached new levels by people declaring that the greatest advancement in Gun Rights of the 20th Century and the beginning of the avalanche in our favor is a hindrance and unconstitutional.
The level of imbecile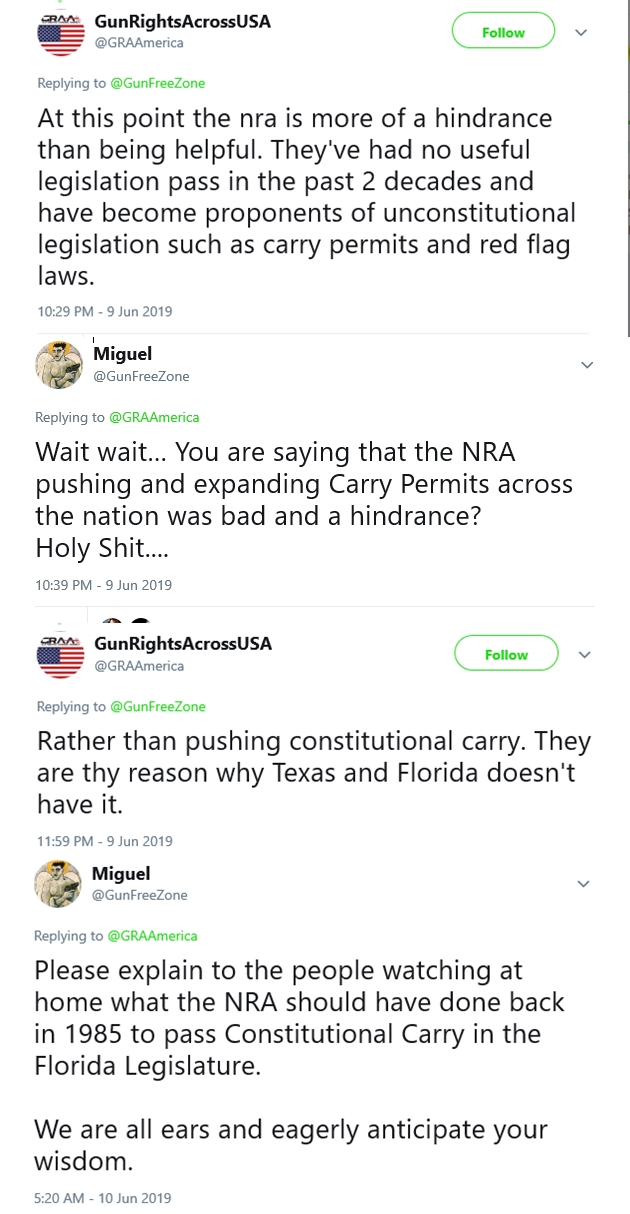 The logic part of me is saying that we cannot have people this stupid within our movement. They have to be well-paid plants or trolls, but not this irrevocably ignorant gun owners moved to re-write history because it is cool to hate the NRA.
We were a nation with few states having any kind of carry. Whatever carry we had was May Issue and the issuance and laws changed within state from county to county. We are now a country where all 50 states have Concealed Carry which had led the way for 13 States to have Constitutional Carry and hopefully more in the way. Alongside with CWP, we have expanded Stand Your Ground, and Immunity From Prosecution, reinforced Castle Doctrine and even managed to get a couple of interestingly favorable cases in the Supreme Court to fall for the Second Amendment.
But no. That movement is bogus because the NRA did not get Constitutional Carry from day one.
What is next? To say that Gun Rights are valid only if you belong to a Militia?