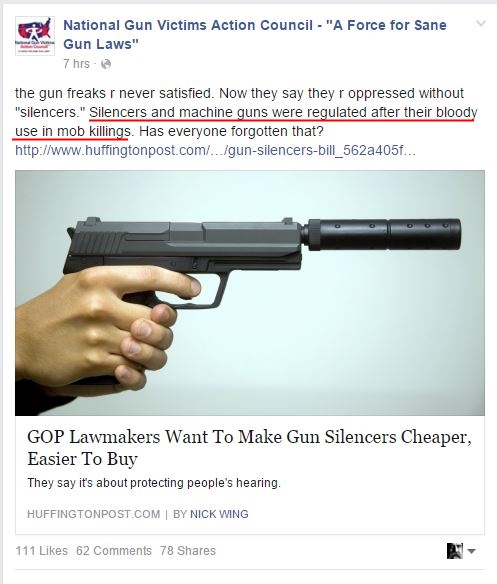 The idea of silencers being used by the criminal element during Prohibition is more of a Hollywood tale than actual fact. Silencers went into the NFA registry for one main reason that this NGVAC follower hit by accident in his mocking reply :

Remember we are right smack in the middle of the Depression and the Powers That be did not want common folk to go out there and kill the King's deer (and other critters) to feed their families. The viability of a pistol as a "killing instrument" for a mob enforcer is because it can be easily hidden and easily retrieved in order to do the deed. Adding a foot of pipe at the end of the Smith And Wesson Model 10 revolver (Most common sidearm of the time if I am not mistaken) makes no sense, plus a lot of the noise from revolvers come from the cylinder gap.
Enjoy the comments of the thread. There are some really loonies flying that flag.