Total of NICS firearm Background Checks for the year of 2018 is 26,181,936.
The second best year since 1988. Officially, there were 304,634,316 firearm checks since 1988. That is YUGE! (OK, I know, but I could not help myself.)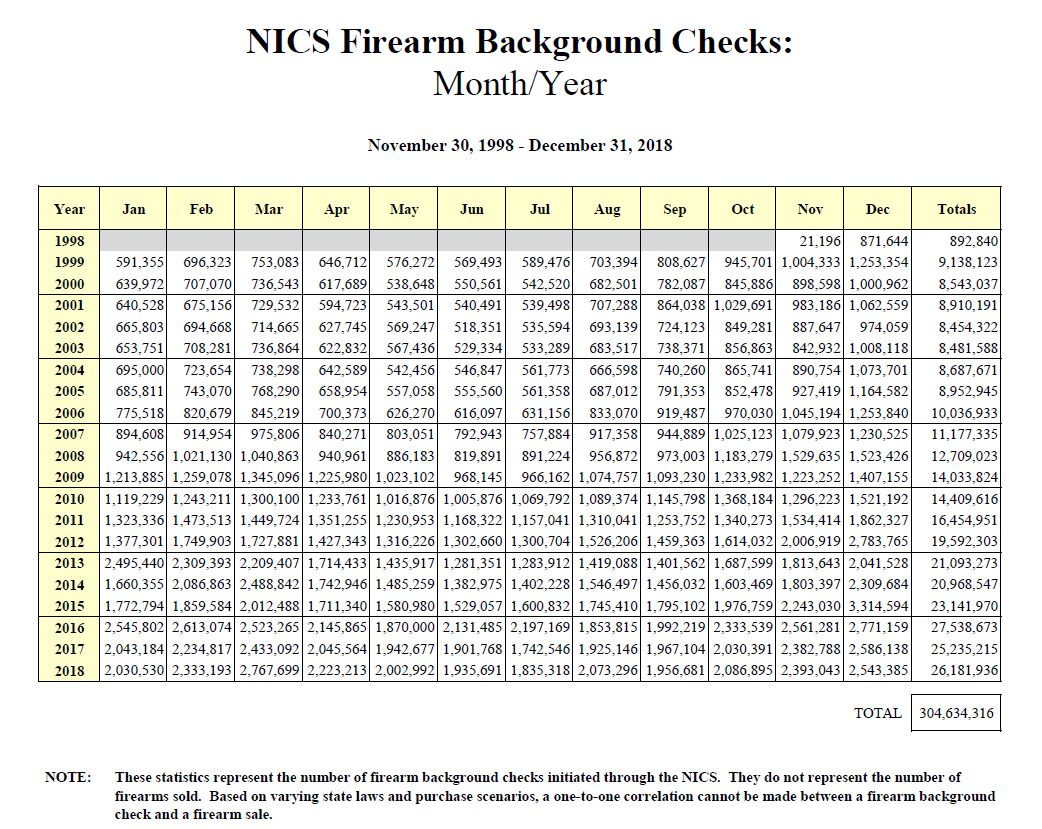 I'd love to have some sort of official data on ammunition.