I am amazed at technology. Last night instead of going to bed at a decent hour, I was hooked online watching a Citizen Journalist's live feed of what was going on in Ferguson, MO. At the same time, I was listening to the St Louis PD scanner online also brought by a third-party and transmitted online.
So sometime around midnight local time, police had formed up at the location where Michael Ferguson  Brown had died and the crowds seemed a bit miffed about it after receiving assurances from the chief of police that no more violent actions from them would be forthcoming that night. Apparently the presence of the Po-Po was enough excuse that some less than interested-in-the-cause individuals, even when there was no action from the police,  decided at around 1:30 am local (yes, an hour and a half later) to go ahead and loot a liquor store, a dollar-type store and a beauty-supply business.
The police response was zero, even when they were a block away from the events and a police helicopter flew several times over the area and trained the spotlight over the businesses being looted.
And when journalists flocked over the locations to cover the event, they were received with threats of bodily harm bu men with their faces covered and in some instances pushed away from the parking lots and into the streets. It took at least another 30 to 40 minutes for other protesters to intervene and secure the stores from the vultures of opportunity, but by then the damage was done both in terms of monetary value and moral high ground for the protests.
I quit watching sometime after 3 am and police had still not moved to secure the businesses.  And from I could gather in my Twitter feed, apparently it never happened. Some business owners however did not expect the police to be of help and kept watch over their property which remained unmolested.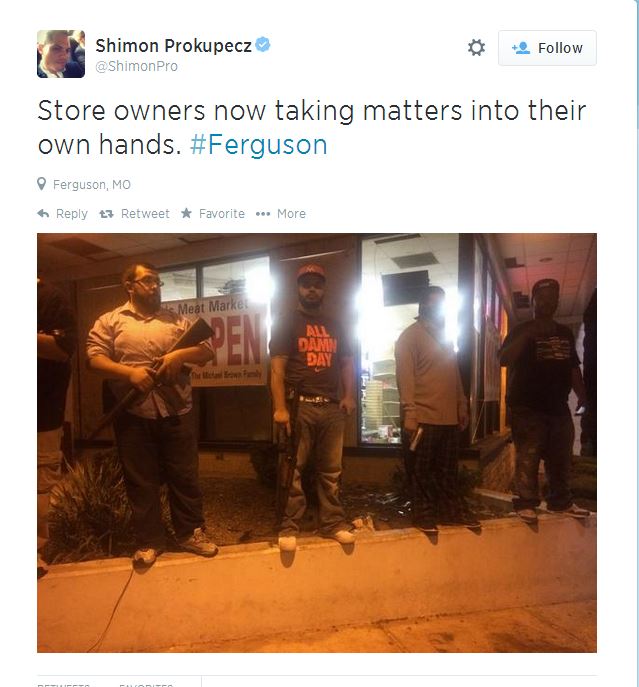 Sad times we are living in when your taxpayer-funded "safety" can be manipulated in the name of politics.
UPDATE: A link to a news story showing the looting to the liquor store.