The tactics of self defense are something I have thought a lot about.
It is tough to write about it though because:
I am not a gun fight veteran, so all of this is theoretical.
I am not a lawyer and so what may be tactically sound might get you legal hot water.
But with this latest in Synagogue shootings, I thought I would post something I had been thinking about.
At first, this was not related to places of worship but parking lots.  Namely, what to do if you are in a parking lot shoot out.
I have posted this video before, but I want to post it again and focus on a different part of Clint's statement.
Starting about 1:40, Clint explains why you don't stick your head above something.  You'll get shot it in.  Stay down, take cover.
So now let us evaluate the parking lot shoot out from the show Breaking Bad, where the two Mexican hit men are trying to kill Hank.
Hank is wounded and goes out the far side of this Jeep for cover.
That's good, but then he gets stalked.
Notice how many cuts of the of the hit men's boots.
Particularly this image: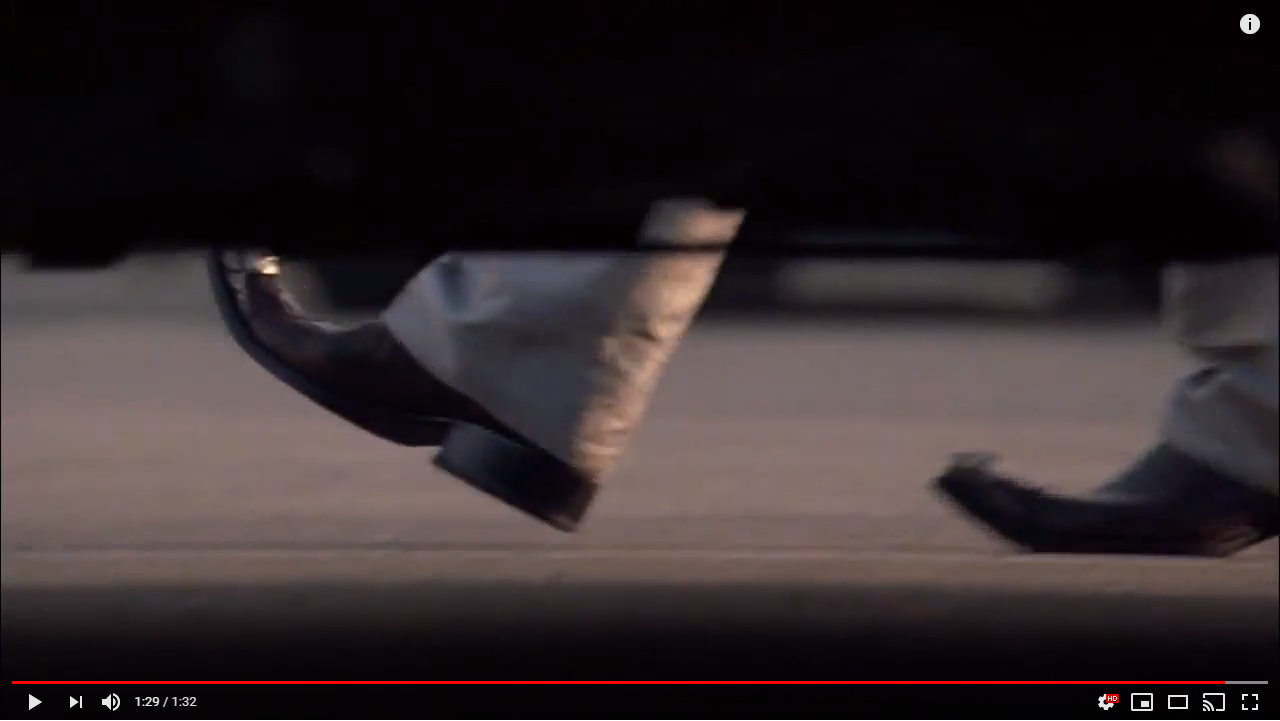 Think about what a JHP will do to a foot or ankle.
No it's not lethal, but I can't imagine a bad guy staying on his feet after a hit like that.
Once the bad guy falls and hits the ground, you now have a clean shot at the rest of him.
Precision shooting is not easy, but we are taking about the distance of the width of a parking space…
Or…
The width of a couple of pews.
Once again, I'm going to turn to Clint.
If your instincts are like mine and you are standing in the pews when the shooting starts, you are probably going to drop and take cover before you get your weapon out.
Don't stick you head up and get shot in the face.
Feet, ankles, shins, and knees are sensitive and delicate and taking an active shooter down to the ground by shooting under or around the end of your cover so you can finish him off without exposing yourself seems like a very reasonable tactic.
I have no idea how what I said would play out with the cops or in a court of law, but if it gets that far it means you survived the active shooter.