The president ordered and the lapdogs barked.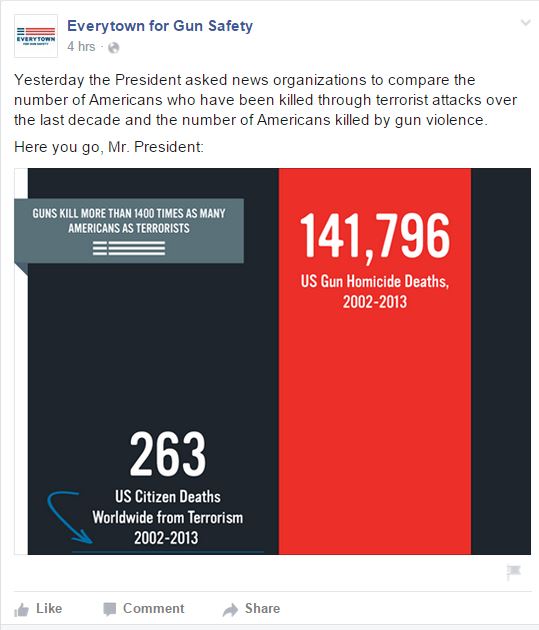 There is a wee bit of a problem: Everytown and the rest of the Gun Control pundits are way short on US Citizens Worldwide deaths from Terrorism. How so? They forgot the US Servicemen and women that have fallen fighting the Terrorists, but I am not surprised because the left does hate the Military and consider them dumb. I checked a couple of sources in the interwebs and the result comes about 6,864 dead fighting the evil bastards that wants us dead.
Another thing, the fighting over the sandbox is not being done by adopting universal background checks, gun registration or posting Gun Free Zone signs (although I am sure that if they could blame the NRA without looking like bigger fools, they would do so). It is being done with people packing real assault guns shooting the living crap out of the bad guys.
Good guys responding with deadly force to bad guys doing bad stuff…. what a concept! Maybe we could apply it generously across our nation schools and other Gun Free Zones.