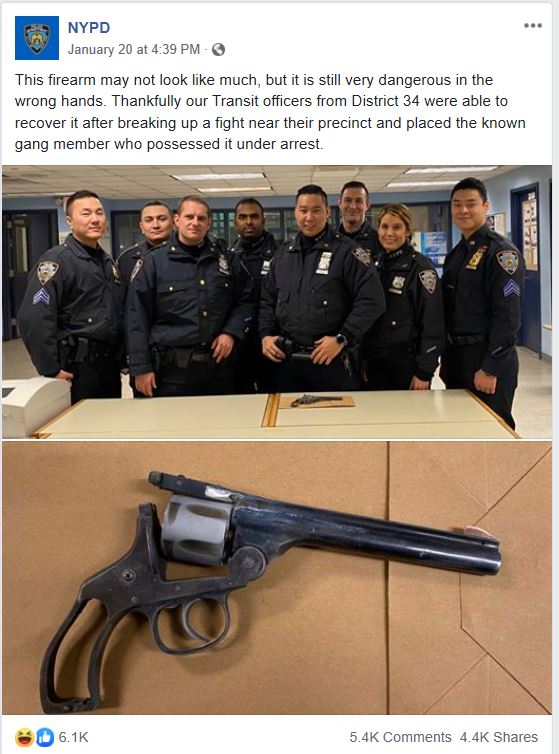 This firearm may not look like much, but it is still very dangerous in the wrong hands.
Only if it is used as a club! No hammer and no main spring? And I am not very happy with the cylinder either which is not an original to the gun and I would not be surprised if it even synchronized.
Transit officers from District 34 were able to recover it after breaking up a fight
Well, no shit it was a regular fight and not a gun fight. You need operating guns to actually shoot bullets. Maybe it is time to raise the trigger pull from 12 pounds to 22 to make sure this pool of intellectual ballistics does no harm.