Sometimes I bump into some seriously exaggerated articles in the old papers. The Lebel rifle was revolutionary in the sense it was the first rifle adopted my a military sporting the new smokeless powders which did improve the ballistics of the bullets, but there is ballistics and then there is a bit of too much.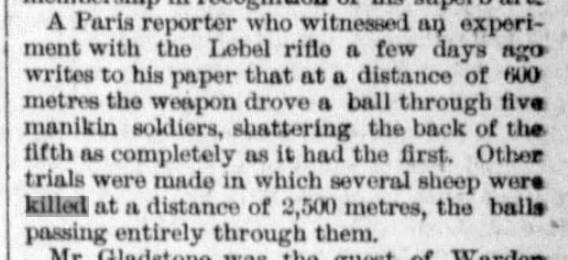 How bad ass? It killed the factory where it was being made! Just kidding.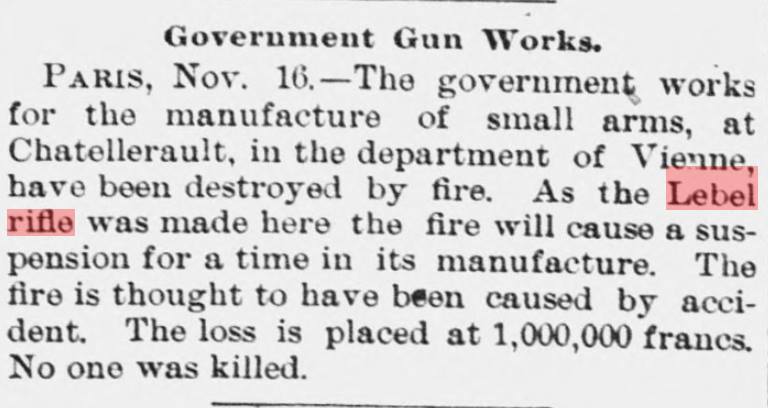 But do enjoy the long article I found.


I do believe the 1911 people stole some of the overblown qualities from the article.
Anyway, it shows that over a century later, journalism still can't come up with a decent article about a gun.