And they are giddy!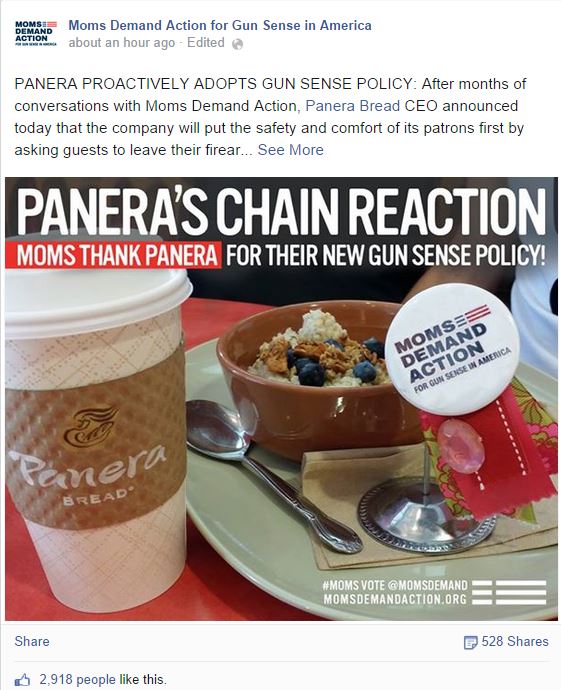 According to the CNBC article:
The request is simply we recognize everyone's rights," said Panera CEO Ron Shaich during a phone interview Monday. "But we also recognize that we are building communities in our cafes and are where people come to catch a breath."
"We're simply respectfully requesting that people leave their guns at home," he added. "It's that simple."

While the request is new, Panera plans to continue to follow state and local laws regarding firearm policy. The chain also won't ask employees to enforce the new request or place signs about it in its restaurants.

"We're certainly not going to put our associates in the position of confronting someone carrying a gun," he said. "We won't put our café management in the position of being law enforcement."
So basically is one of those "moral support" stances that are designed to look good to a certain shrilly minority than actually be effective. Let's face it: Shannon Watts knows well that in several states, not even the signs carry lawful weight much less a press release. In Florida, you can have a 2 feet by 3 feet sign announcing you don't allowing guns in your place of business and they can be ignored by anybody legally carrying a concealed firearm.
PS: IMHO Panera is an overly expensive bakery with a crappy product, I get better bread at Publix. But Panera has WiFi and it is a hipster place because they are organic/PC/FOBS (Full of BS)