She has set the original video in private mode. Here is the new version. It seems to be shorter:
Director Rejina Sincic has created a disturbing video, advocating that teens commits multiple felonies—several of which could lead to injury or death through negligent discharge of the weapon—because of her own hysterical, irrational fear of firearms.In the video, a boy steals an unholstered (presumably loaded) firearm from his mother's room, drops it unsecured into his bookbag, and then carries it to school. After class the boy pulls the pistol out of his bookbag and puts it on his startled teacher's desk, saying, "Can you take this away? I don't feel safe with a gun in my house.

via CRAZED: Gun Control Cultist Calls For Children To Steal Parents' Firearms, Bring Them To Schools – Bearing Arms.
So, who can be so stupid as to produce this ad and mean it to be safe? Meet Rejina Sincic: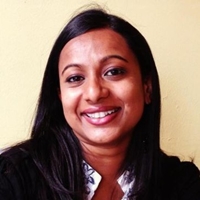 According to her site: "Rejina Sincic is an Indian film director and screenwriter based in San Francisco. Her production company is Rejina Productions and is also the Co-Founder of Sleeper13 Productions. She completed her bachelors in Film Studies from University of Utah in 2006… Rejina has a great passion for filmmaking and is always looking to collaborate with creative people who have the same drive."
Now, she may have gone to college and have a fancy degree, but the brain department ain't precisely working. Now if a kid in real life decides to pull the same stunt, he is gonna face some serious charges. Let's review what would happen in Florida:
Theft of a Firearm: Felony Third Degree. (5 years)
Illegally carrying a concealed firearm: Felony Third Degree. (5 years)
Weapon in School: Felony Third Degree. (5 years)
Weapon at Bus School Stop: Felony Third Degree (5 years)
Weapon inside a School Bus: Felony Third Degree (5 years).
So basically the kid may get up to 25 years in prison for being stupid enough to follow the "feel-good" BS of Ms. Sincic's video. If the prosecutor is a**hole enough, he will ask and get that the poor bastard be tried as an adult, then make a deal and let him plea guilty to serve only one 5 year term and become a Felon for life with all the "goodies" that come with it.
Will somebody please tell this idiotic woman to remove the video? Thank You!
Update: Apparently she already has felt the heat, but failed to process the data and is asking for support.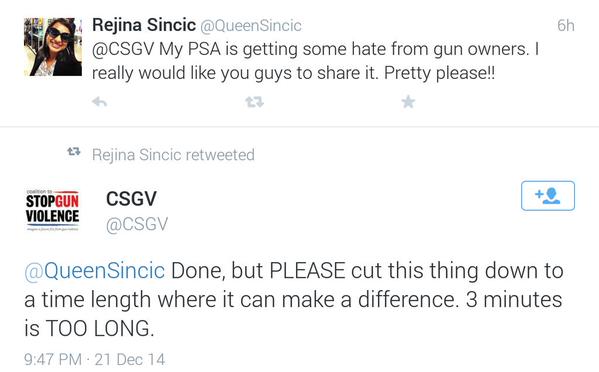 This is gonna be good.
Hat tip to Big Fat Dave for the screen cap.