This sign has been see in Publix Supermarkets: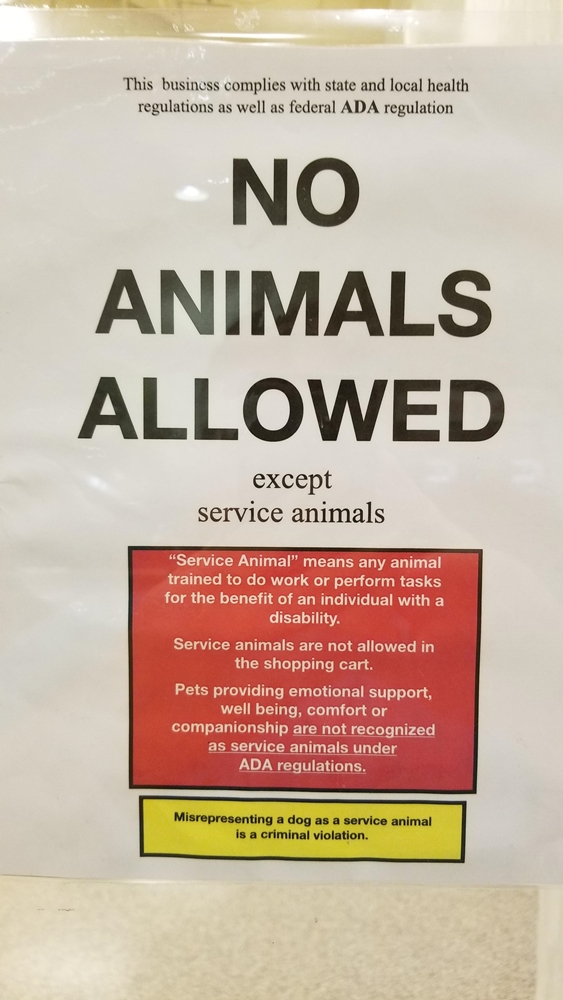 Because there are individuals out there that abuse the privilege and business owners and employees that are ignorant of the law.
Q3. Are emotional support, therapy, comfort, or companion animals considered service animals under the ADA?
A. No. These terms are used to describe animals that provide comfort just by being with a person. Because they have not been trained to perform a specific job or task, they do not qualify as service animals under the ADA. However, some State or local governments have laws that allow people to take emotional support animals into public places. You may check with your State and local government agencies to find out about these laws.
Frequently Asked Questions about Service Animals and the ADA 
So this sucker ain't covered by the American with Disabilities Act
Or this one:
Good for Publix in this case. And I hope I see this being duplicated in other places. Assholes like the above unduly task business and make the program designed to help people with real problems a joke.