Trust me, I triple checked that I wasn't reading The Onion when I saw this article come across my Facebook timeline.
First off, besides the content of the article (which we'll get to), I can almost write an entire article on the image that was included with the post.
The image is of a bunch of toy model guns, including a "Pulse Rifle", you know a completely science fiction based firearm that doesn't exist, even a little bit.
The image is accompanied by a caption that reads "These guns can be purchased anywhere in Georgia and carried into a church, bar, school or library.
via News Site Claims Georgia Residents Can Buy and Carry "Pulse Rifles" Under New Law.
And here is the screen capture, committed to the Eternal Interwebs: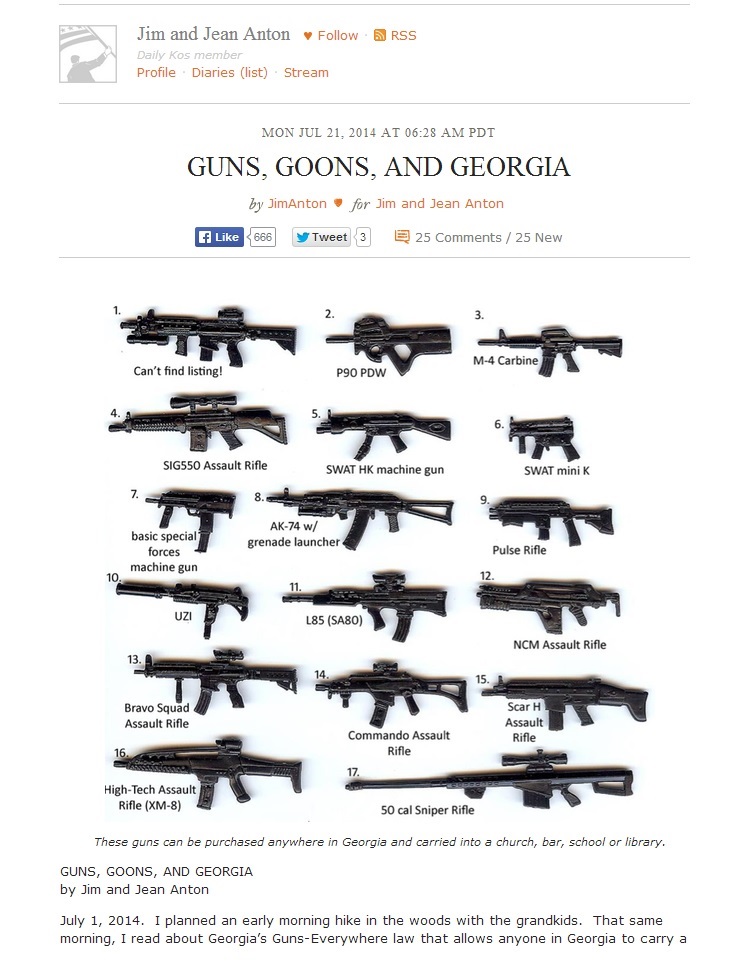 At least it was not a phased plasma rifle in the 40 watt range. Now those are truly dangerous.