You may know Kaitlin Bennet, she is famous for her photographs on graduation day at Kent Sate while Open Carrying an AR 10 and since then she has been doing Conservative activism and specially Gun Rights activism.  A couple of days ago, she went to Ohio University where she was mobbed by a crowd big enough and angry enough to beat strategic retreat. She posted in Twitter that she would return  to the University, but this time with  more people.
Fred Guttenberg, a father of one of the murdered Parkland kids apparently does not like for Kaitlin to legally exercise her rights.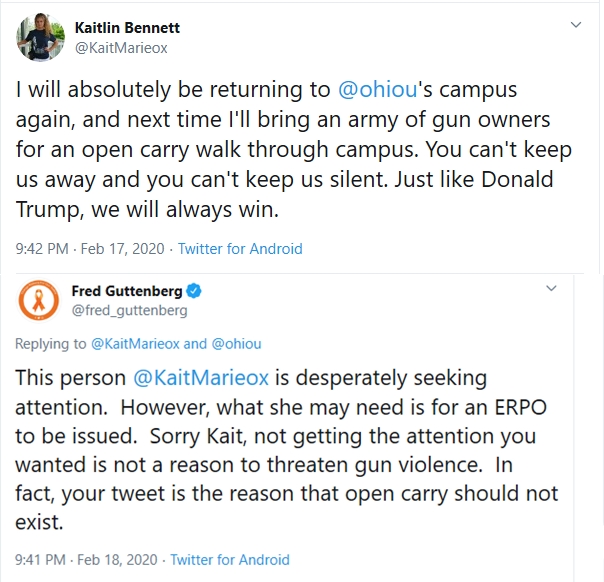 Sorry Fred, but that was very Soviet of you. But I guess it is why Red Flag laws were really invented: Censor or arrest those who are politically against us about guns because we can define what mental problems are.  For how many years we have been called crazy/mentally unstable/have psychological problems because we support Gun Rights?  Red Flags are just a way to curb free speech and to rid of the bothersome activists.
Sorry Fred, you went KGB on us and that is unacceptable. And it is also time you stop using your daughter as political tool. Life is not an episode of the Walking Dead.