The Israel Ministry of Strategic Affairs and Public Diplomacy decided to troll Roger waters for April's Fool and out favorite musical anti-Semite lost is caca:

I found a decent pic of the brave Palestinian surgeon and it is interesting: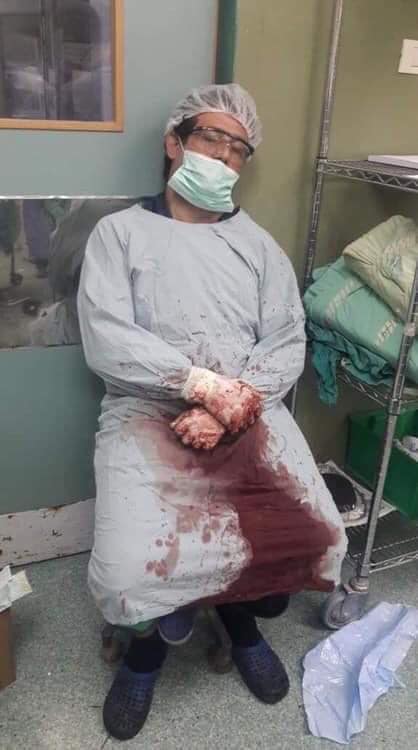 Besides wearing Crocks (always a tell-tale of a professional) how come there is only blood from the waist down and the gloves? Nothing on the chest but a couple of drops? Same in the sleeves?
It would not be the first time that Palestinians drop fake photos, right?