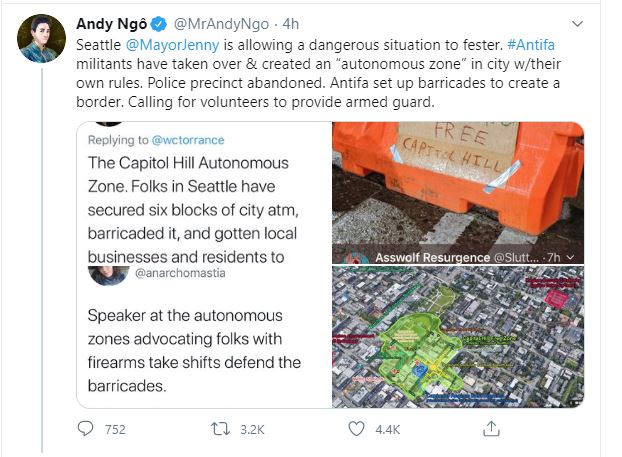 And they provided a map and everything.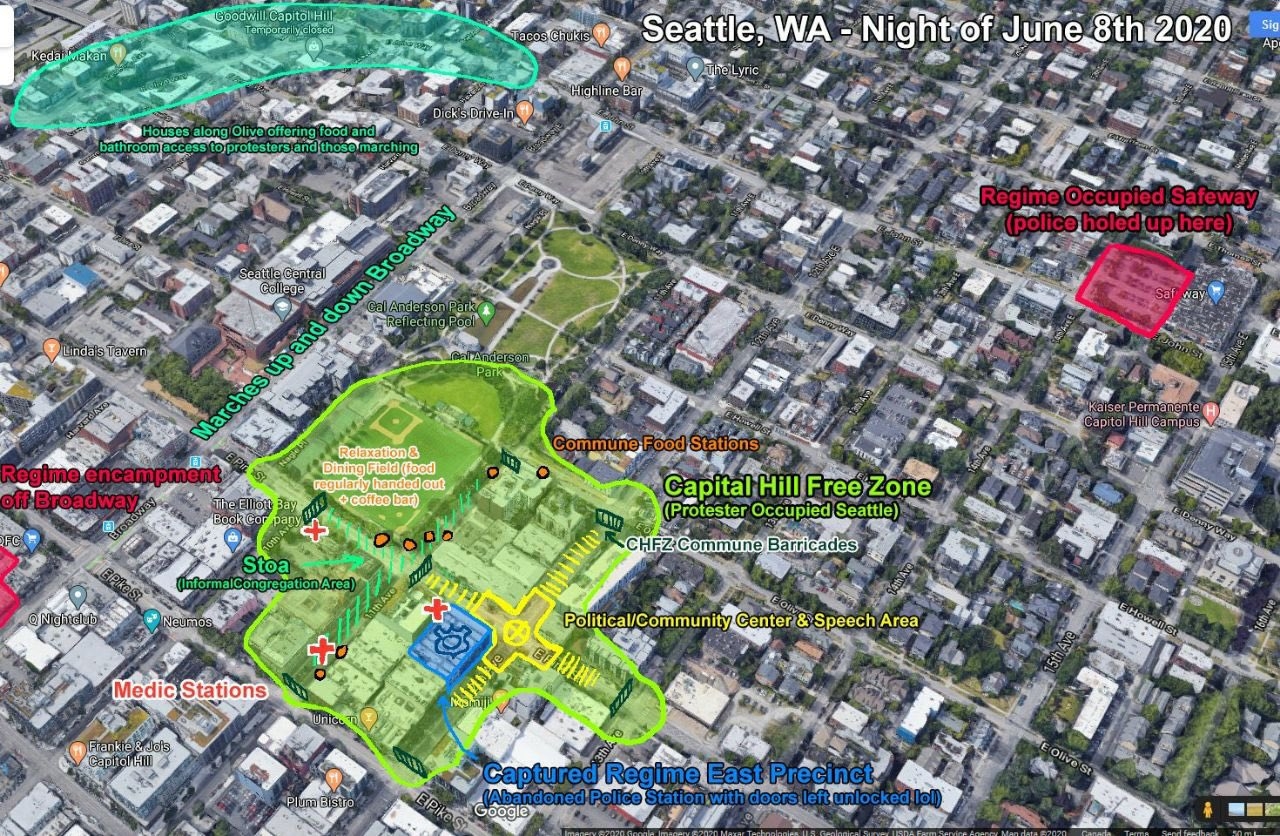 And not a welcome sign, but close enough.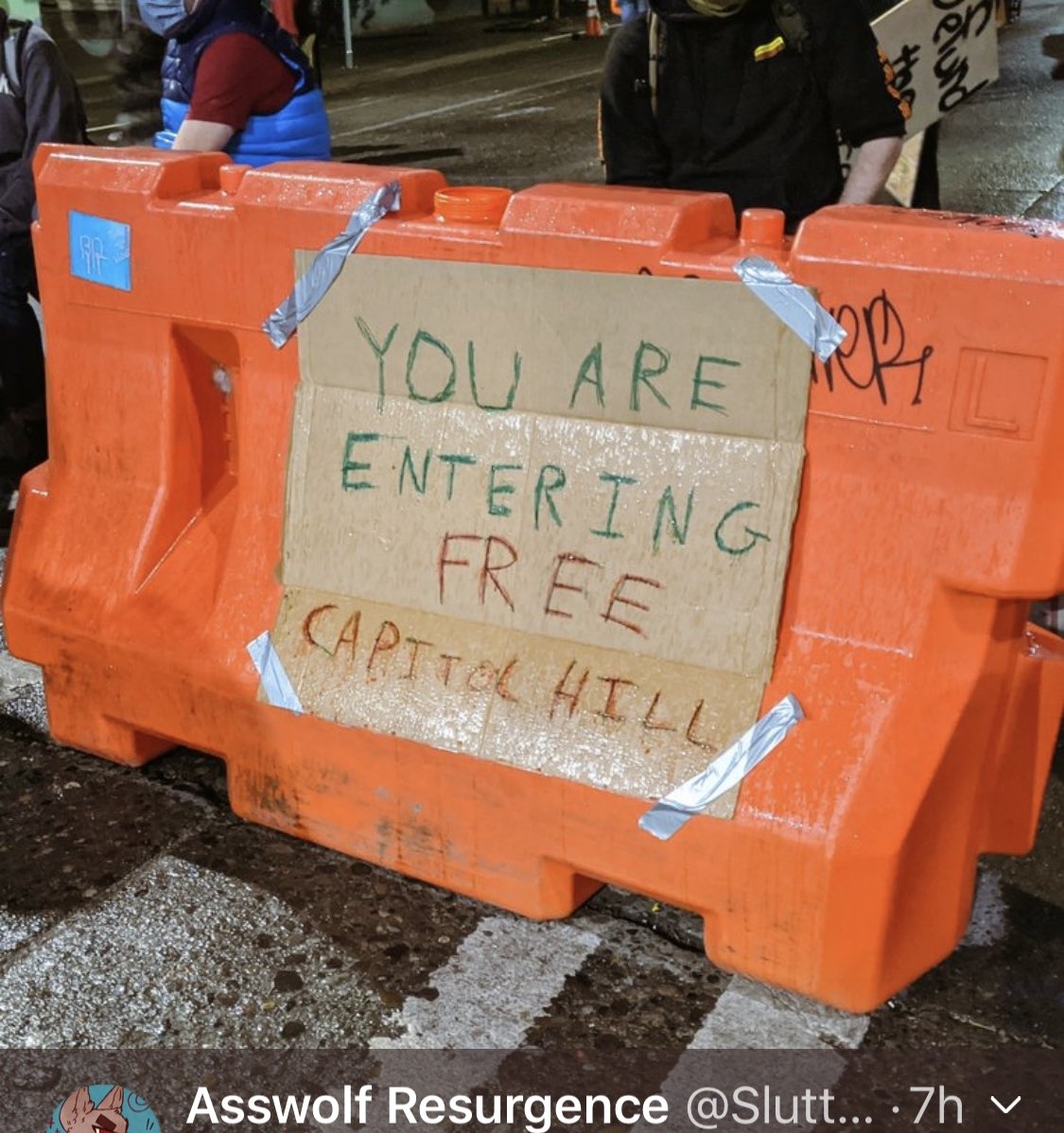 Kinda reminds me of a now gone Soviet zone.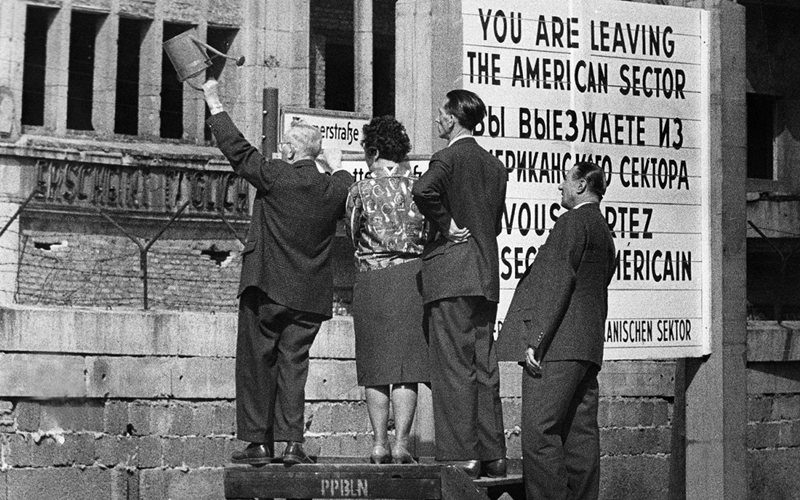 And this is confirmed by another Free Journo: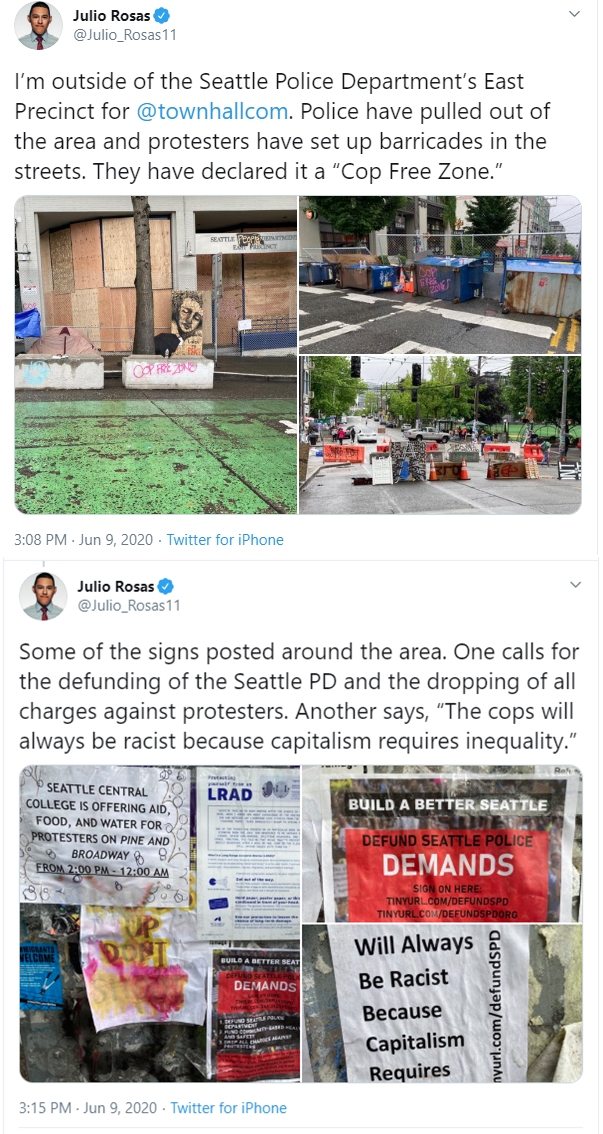 Barricaded street.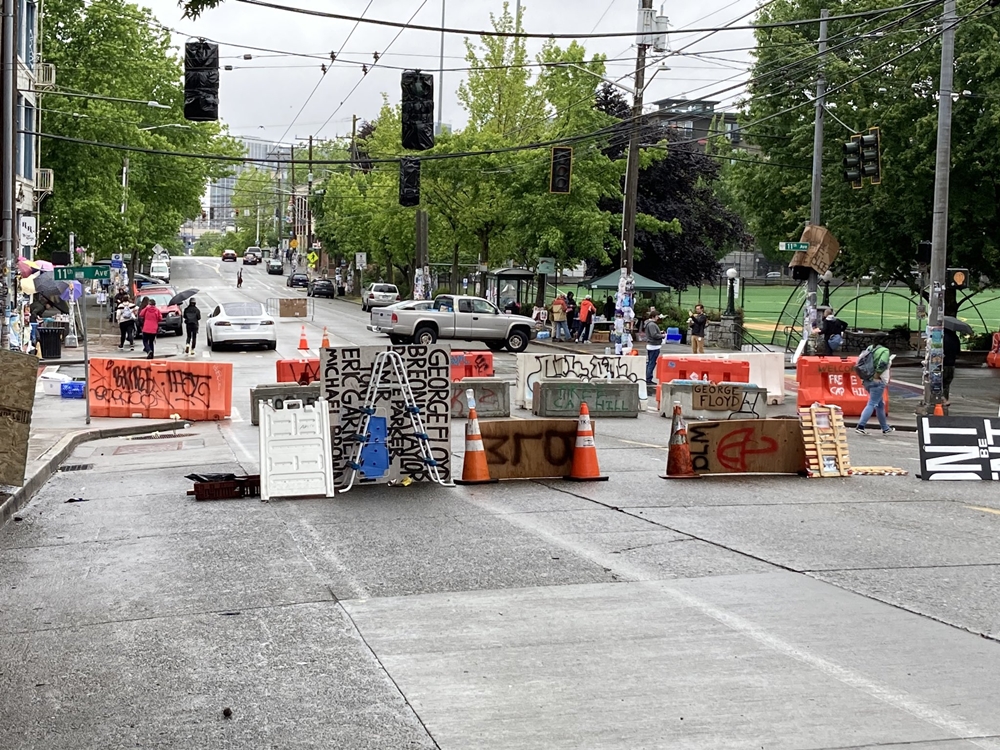 And an abandoned police precinct.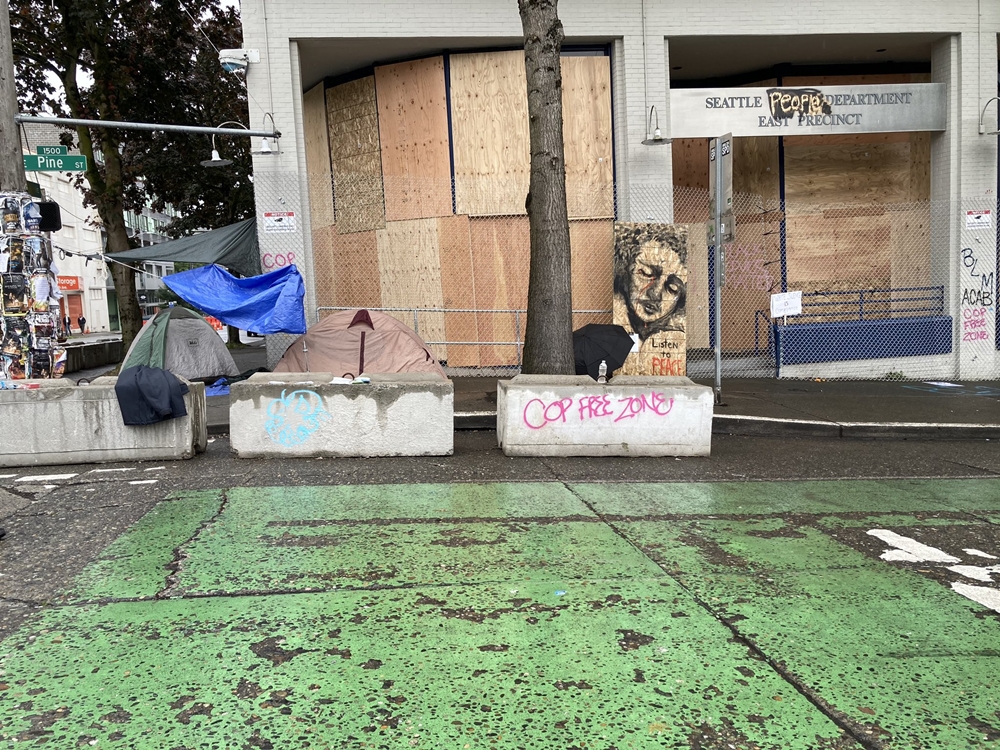 I did a quick check in Google maps on the occupied area and besidedssome housing,  it seems to be chockful of eateries, bars and one liquor distribution place.  No idea if those now in the "Free Zone" were in it or were forced to participate in the new age of Seattle.
I suspect we have some sort of "hostage" situation.
---
I checked Twitter just now (7:34 pm EST) to see what was new in Seattle's Antifa Town and I guess I was more in the money that I thought. This photo just popped in the timeline.
Welcome to Checkpoint Charlie, Seattle, UA