Just checked it and is back up!
Interestingly enough, I noticed I was not "following" them even though I know I did long ago. But it is not unusual for Twitter to "accidentally" lose your followers if you are in the Wrongthink Club.
And no, no idea what happened and what prompted the reinstatement. Sometimes bullies just hit you to remind you they can.
---
UPDATE: After I initially posted, I thought about checking to see if @2AFDN was being shadowbanned or anything else.
BINGO!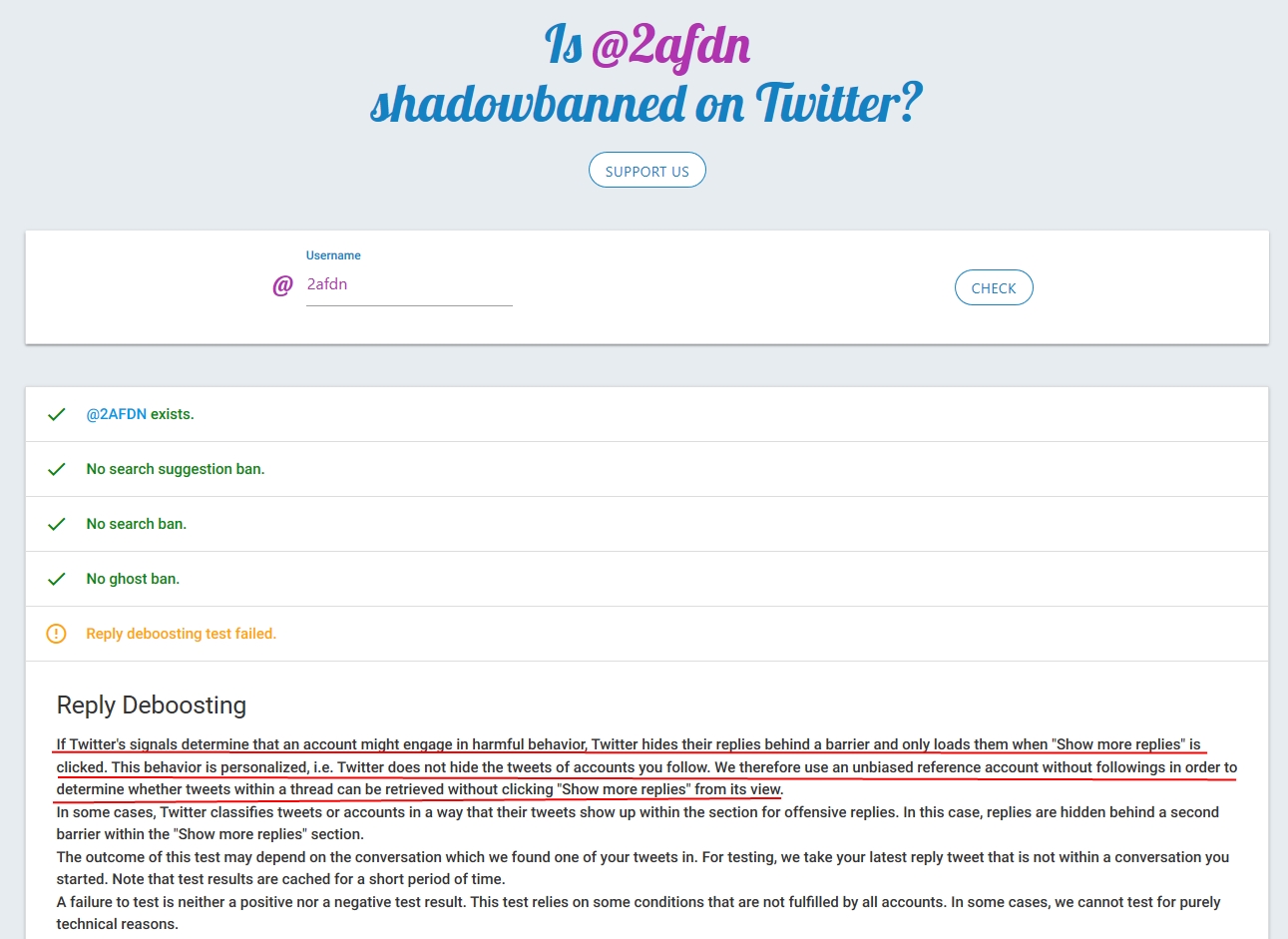 Here is mine for comparison: