"What these three boys did was stupid," said Leroy Schumacher.
Schumacher agrees his grandson and his friends made a bad decision, but not one worthy of deadly consequences.
"They knew they could be punished for it but they did not deserve to die," said Schumacher.

Redfearn, 19-year old Maxwell Cook and 16-year old Jake Woodruff were shot by the homeowner's son while breaking into the Wagoner County house Monday.

Schumacher says his grandson didn't have a chance. The 17-year old, he says, never got into trouble.

"Brass knuckles against an AR-15, come on, who was afraid for their life," said Schumacher.
Family member of teen burglary suspect killed in Wagoner County break-in speaks out
To this day I find amazing that we have people believing that a criminal should be given a "sporting chance" when committing a crime of violence.  His grandson and his friends did not give a fair warning to the family about what, when and how they were going to do and that is not "fair."  But we kinda know criminals do that stuff and that is why we have this beautiful legal concept of the Castle Doctrine which allows us to used deadly force against anybody breaking in to our homes.
And dear grandpa, brass knuckles are categorized as deadly weapons. You are just pissed they are a close quarters instrument and your grandchild got bested by a weapon designed to use from afar. Stupid carries serious consequences when in the commission of a forcible felony.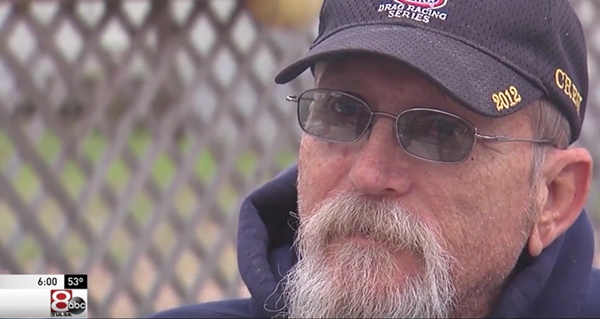 But wait, there is more!
"There's got to be a limit to that law, I mean he shot all three of them; there was no need for that," said Schumacher.
It is because your kids could not instill the basics of decency and morality to your grandson (which kinda makes me wonder if you did your job with your own kids) that the young punk ended up with extra holes in his body. Lack of a decent upraising does not get cured by strangling the rights of people to live peacefully in their homes and repel attackers but by taking responsibility and teach your descendants that  bad behavior sometimes has deadly consequences.
So Mr. Schumacher, blame yourself for teaching that basic information nd don't blame those who knew and did what they had to do to protect their home and family.
Hat Tip Ed S.