At least partially. From a New York Times article describing the manipulations of the eeeevil NRA.
She is no longer the "Stay-At-Home-Mom" baking cookies and waiting for the husband at the door with a fresh martini.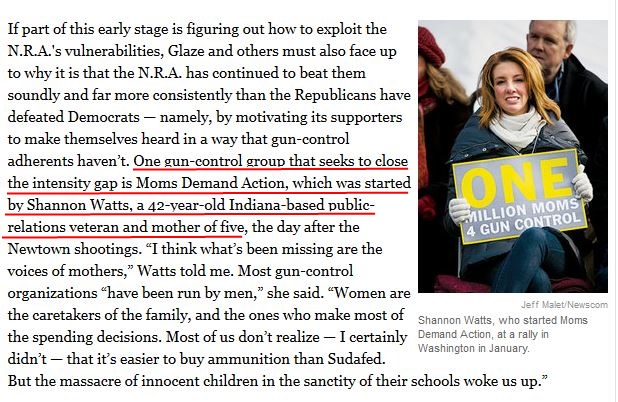 Now we wait till she makes public that she was/is a Democratic Party Operative and worked for them evil corporations that every Lib hates…..OK, I'll get a sofa.