Two people are dead and another is in critical condition after a shooting at a church in White Settlement, west of Fort Worth, officials said.
Multiple agencies are responding to 1900 South Las Vegas Trail in White Settlement, where the West Freeway Church of Christ is located.
MedStar spokeswoman Macara Trusty confirmed that one person died at the scene of the shooting, one person died en route to a hospital, and another person was transported to a hospital in critical condition.
The shooter is believed to be one of those three people, said Fort Worth Fire Department spokesman Mike Drivdahl.
2 dead, 1 in critical condition after shooting at White Settlement church, officials say
Still early but initial reports say an armed guard in the church took the shooter out. Also unconfirmed, the picture shows the inside of the church when the shooting starts and the shooter is visible in it.
.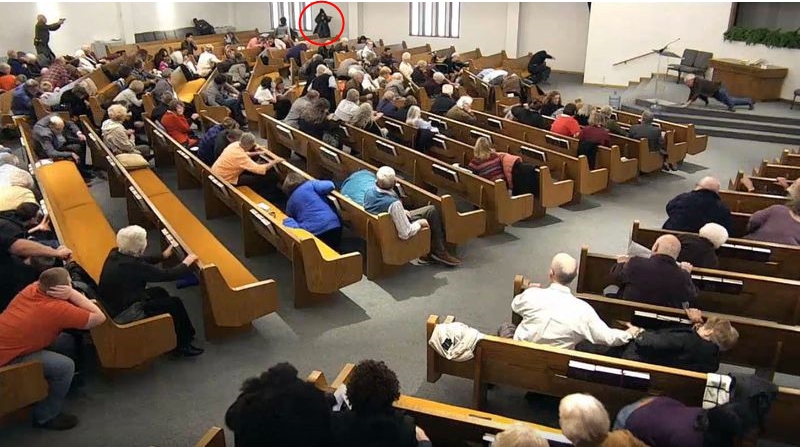 So a Good Guy with a Gun took out a bad guy and stopped what coulkd have been a mass killing, a caus for celebration, right? Nope, Liberals have to Liberal and took exception with the name of the town. Some samples:

There are other tweets blaming Trump, the NRA and the "increasing gun violence problem" in the US even though violence dropped.  The Gun Control crowd is in full mental masturbatory frenzy announcing the end of Gun Rights because it did not stop the shooting…. yeah, I am confused too.
never forget one simple truth when it comes to Gun Control Liberals.
THEY. WANT. YOU. DEAD.