So, this just happened.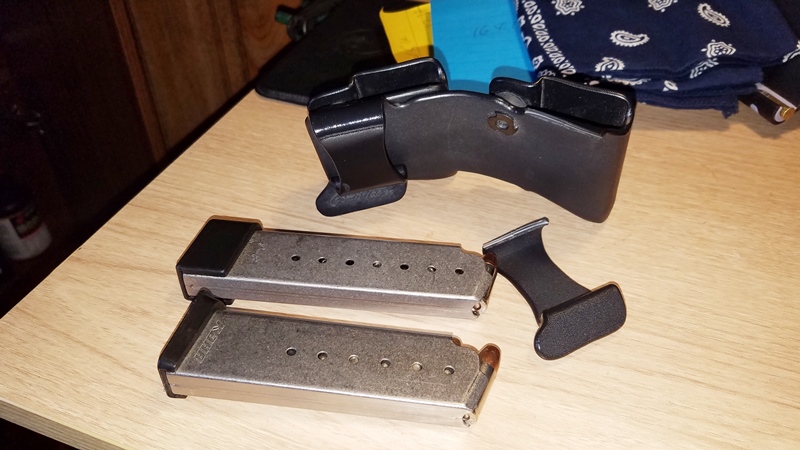 A bump against a door frame and it snapped like it was made out of crackers. And it happens to be a Comp Tac and not some fly-by night Kydex folder from a gun show back lot.
I am looking for something leather, snaps and it has to be a double because I always carry 2 spares minimum. All recommendations welcome.