… to provide me with the study and statistics about the benefits of Universal Background Checks and she sent me cute pictures with numbers in it. I am guessing she have graduated past crayola in school. One of pictures sent was this one: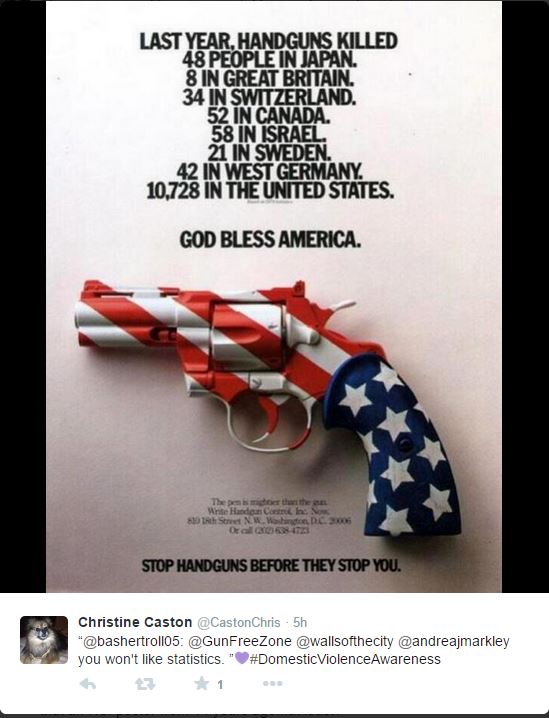 Do notice the snarky remark "You won't like statistics" but that was not what caught my attention.  I know I have seen that pic before, but not recently. And then it hit me: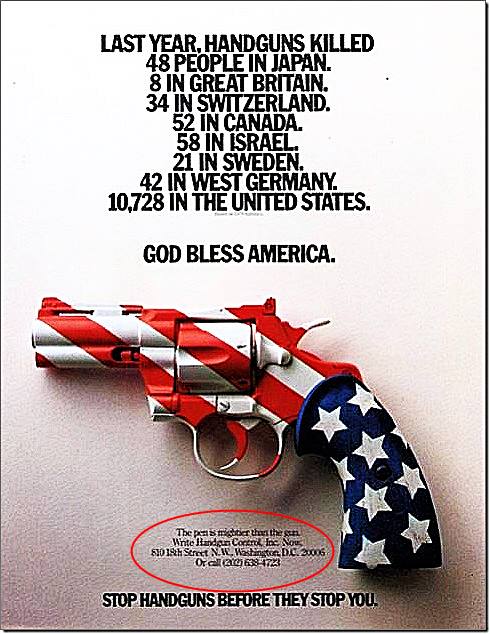 This was an ad by no other than Handgun Control Inc. or as we know it since the year 2000, the Brady Campaign to Prevent Gun Violence.  Her alleged "statistic" is at least 14  24 years old, probably more.
May God keep the lot of them this dumb.
Update: I was just reminded by Sam C. that West Germany ceased to be in October of 1990, so this ad is at least 24 years old.