Apparently it is not enough for him to wait for elections to see if he can recover his post, but he is suing in Federal Court.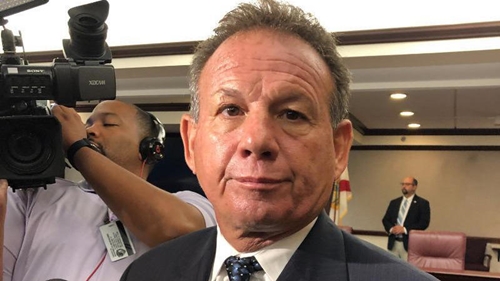 FORT LAUDERDALE, FLA. (WSVN) – Scott Israel has filed a federal lawsuit against Florida Gov. Ron DeSantis and the Florida Senate following his removal from office as Broward sheriff.

The lawsuit was filed on Friday by attorneys Ben Kuehne and Stuart Kaplan for what they described as their client's "illegal removal from office in violation of due process."

A statement issued Saturday by the Kuehne's office reads, "The lawsuit seeks Sheriff Israel's reinstatement on the grounds that the Florida Senate's removal decision was purely partisan even though Governor DeSantis was shown to have no valid reason for the removal from office."
Scott Israel sues DeSantis, Florida Senate over removal as Broward sheriff
Did he hear something coming out of the Broward Democratic Machine about his "re-election" that he did not like? Or is it simply to get free advertising from the media? Or even both?
I would not be surprised that he considers himself a bigger victims than the kids his deputes allowed to get killed in Parkland for such is the way of the asshole.