This is a very nice little gun, OK, not so little: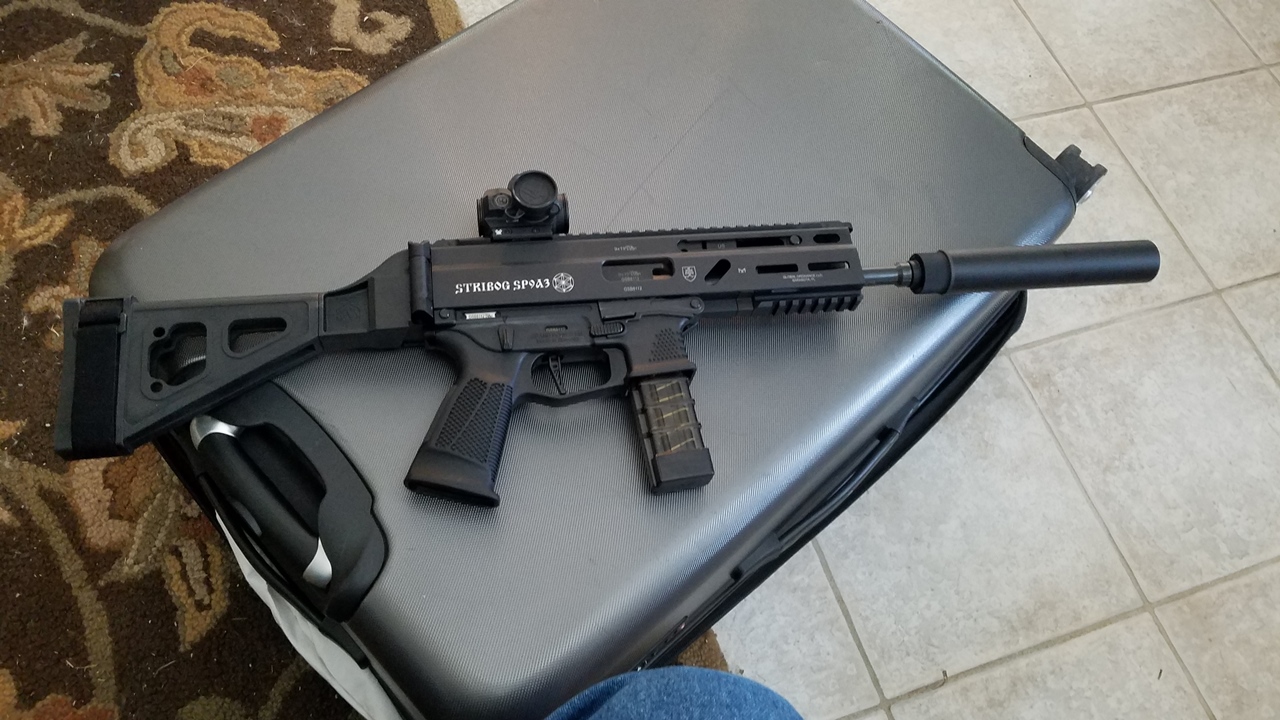 Chambered in 9 mm and possibly having the least recoil I ever experienced in a "carbine." And I apologize for not remembering what kind of can has attached, but I am still getting used to shooting guns with them and enjoying the novelty too much.
There are plenty of reviews online so I won't bore you with specs and it is too early for me to go chasing links. I can tell you it felt very comfortable and it was insanely accurate for a rifle-based pistol. Not a very light gun, but I did not feel it was too heavy, specially compared to a Kriss Vector which is the belle of the ball according to some.
I was told the price for this model/version (less can & red dot) was about $1,100 which does not make it cheap, but it is not unexpected as it looks and feel very well built. No alcoholic monkeys were used in the production of this weapon.