They were basically brought in under false pretenses and made part of a Gun Control rally rather than a vigil memorializing their fallen comrade.
They got pissed and rightly so.
The local News Media seems a bit uneasy, partly because it seems they were also the target of choice words by the kids according to the NY Post.
The reports so far identify members of MyLastShot, Sen. Michael Bennet and Congressman Jason Crow as the political baboons in this circus. But since we know Moms Demand was also present and yet, suspiciously unmentioned, I figure we could post here a reminder.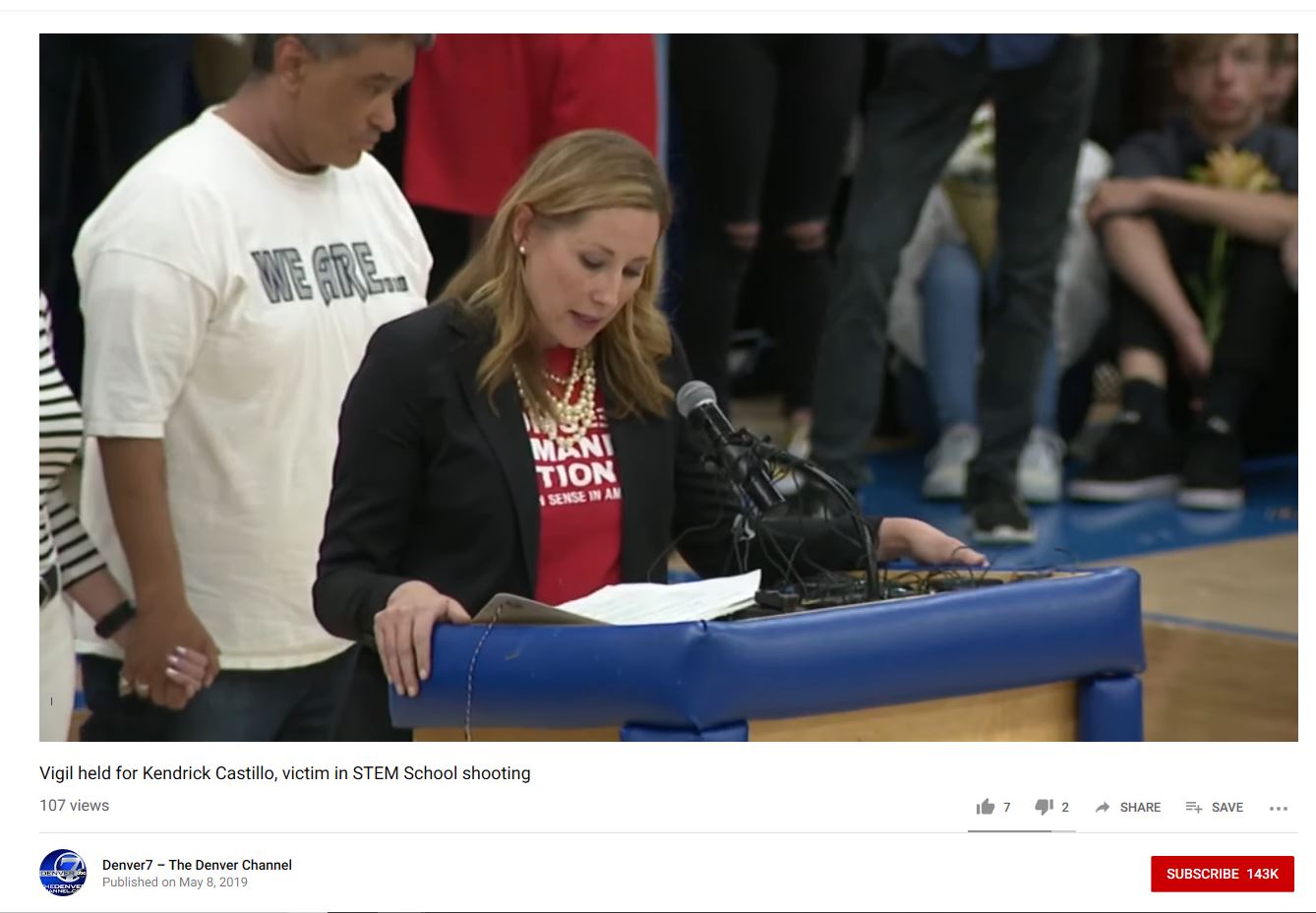 Blood of Innocents is the fuel of the Gun Control Machine.