I have seen this pic floating around in Facebook, allegedly a scene from The Walking Dead.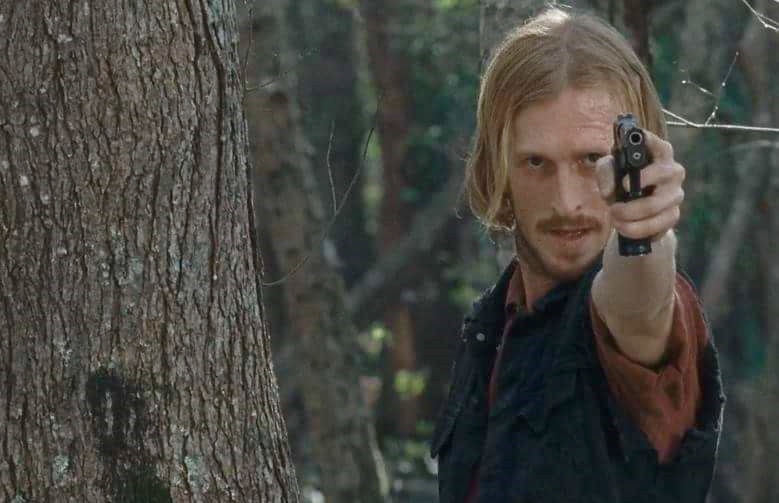 Lots of negative commentaries about the way this guys is manipulating the gun. But I am here to tell you that they are wrong.
He is using the middle finger to pull the trigger because the index is keeping the slide from rattling, a common malady of the 1911 pistol.
And yes, he is aiming but at a level that mere common folk cannot achieve: He is aiming the gun with his Third Eye. Why go bilateral vision when you can chakra?