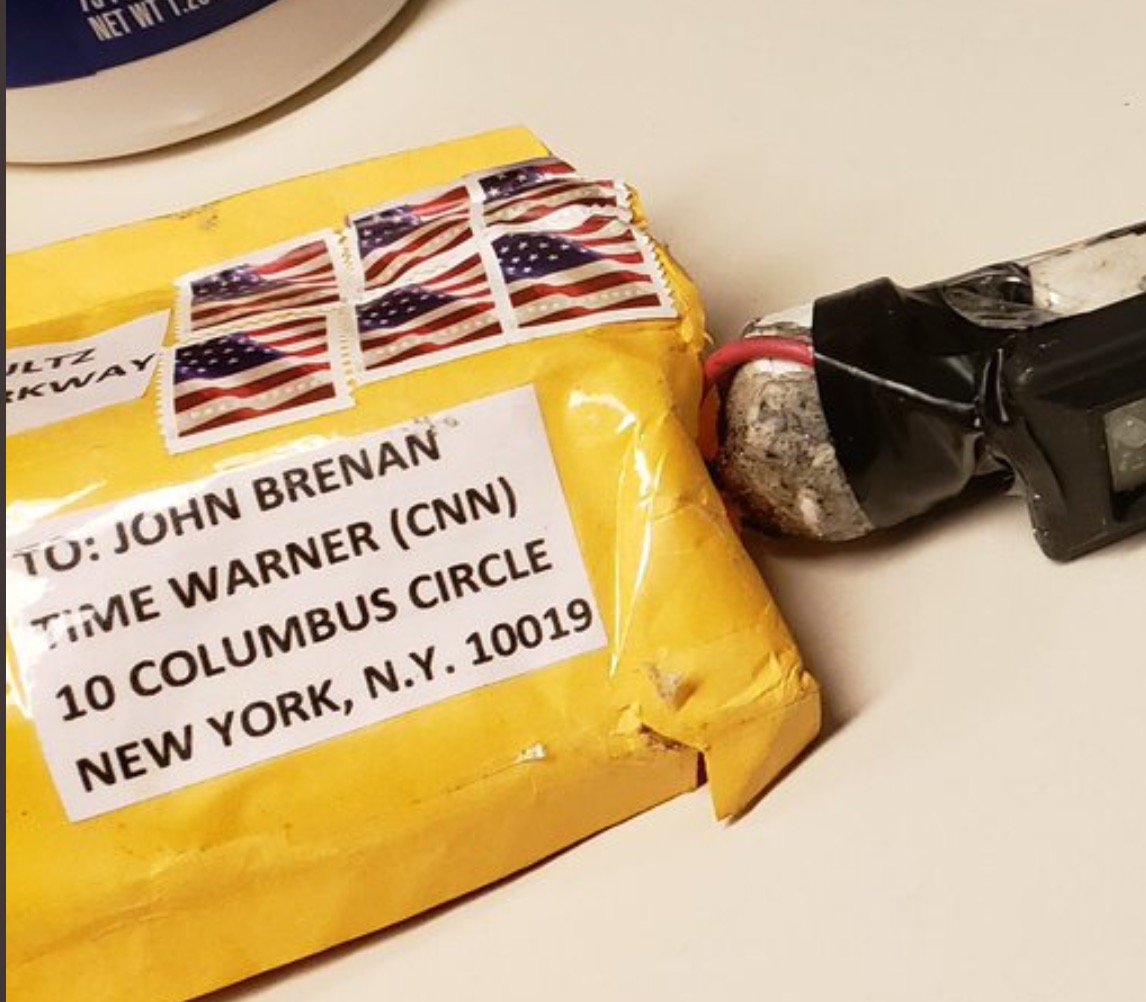 This is the one delivered to CNN. People have been noticing something very unusual: No postmark. So we are being loaded with a cart-full of cow patties or this was hand delivered to the mail room of CNN. But then there is the issue that several "bombs" were delivered the same day to different people in different places.
The FBI better come up with a good set of patsies as the idea of a lone crazy guy pretty much is dead and buried.
Here are other pics of the "device."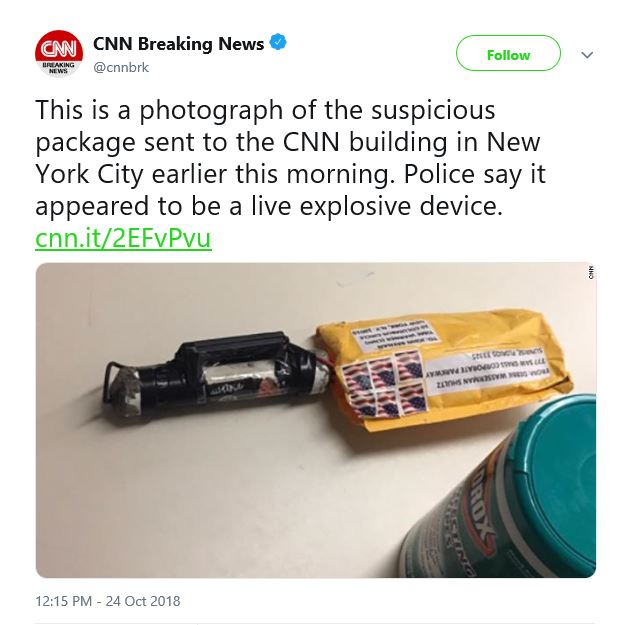 I am no pipe bomb expert, but that would be the first one that I have seen with their wires running to opposite ends. Is it bad of me to think this looks like somebody copying some Hollywood show?