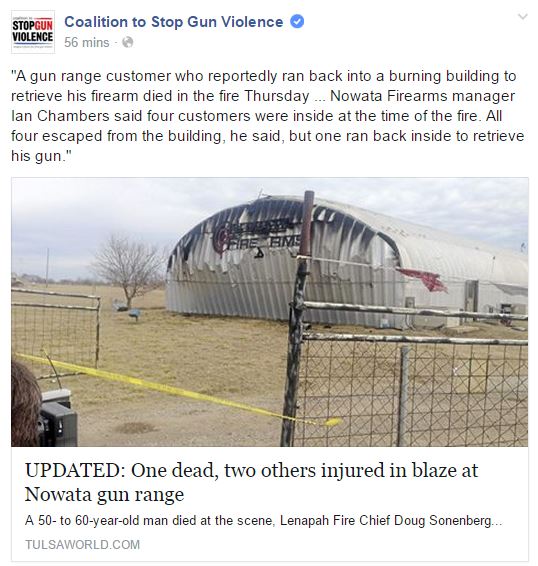 Let's be clear, it was a dumb decision (if he actually went after his gun) and paid for it. Then again, he was not a criminal engaged in a felony or abusing a fellow human being, so anybody trying to bring out when we make "awful" comments about Bad Guys getting sent to Our Maker, can rest before he starts.
So, what was said over at our friends from the Cult Coalition to Stop Gun Rights Violence?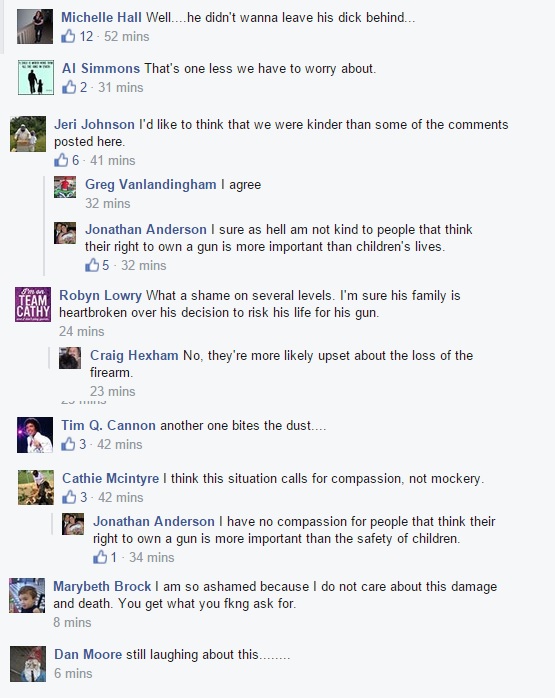 Charming.
Long time readers may recognize a particular name: Craig Hexman. Mr. Hexman is a Mental Health specialist that went after Blogger Not A Tango for Child Abuse. What was Tango doing to his kid that deserved the immediate need to bring the authorities and intervene: Trying to figure out how to make his 2 year old boy eat peas. No shit, that was it. That was enough to literally start a campaign to have the State Police teams go rescue the little tot.
There you have it folks… but don't worry, these people "care."