Lieutenant Colonel Stuart Scheller has been arrested and thrown in the brig.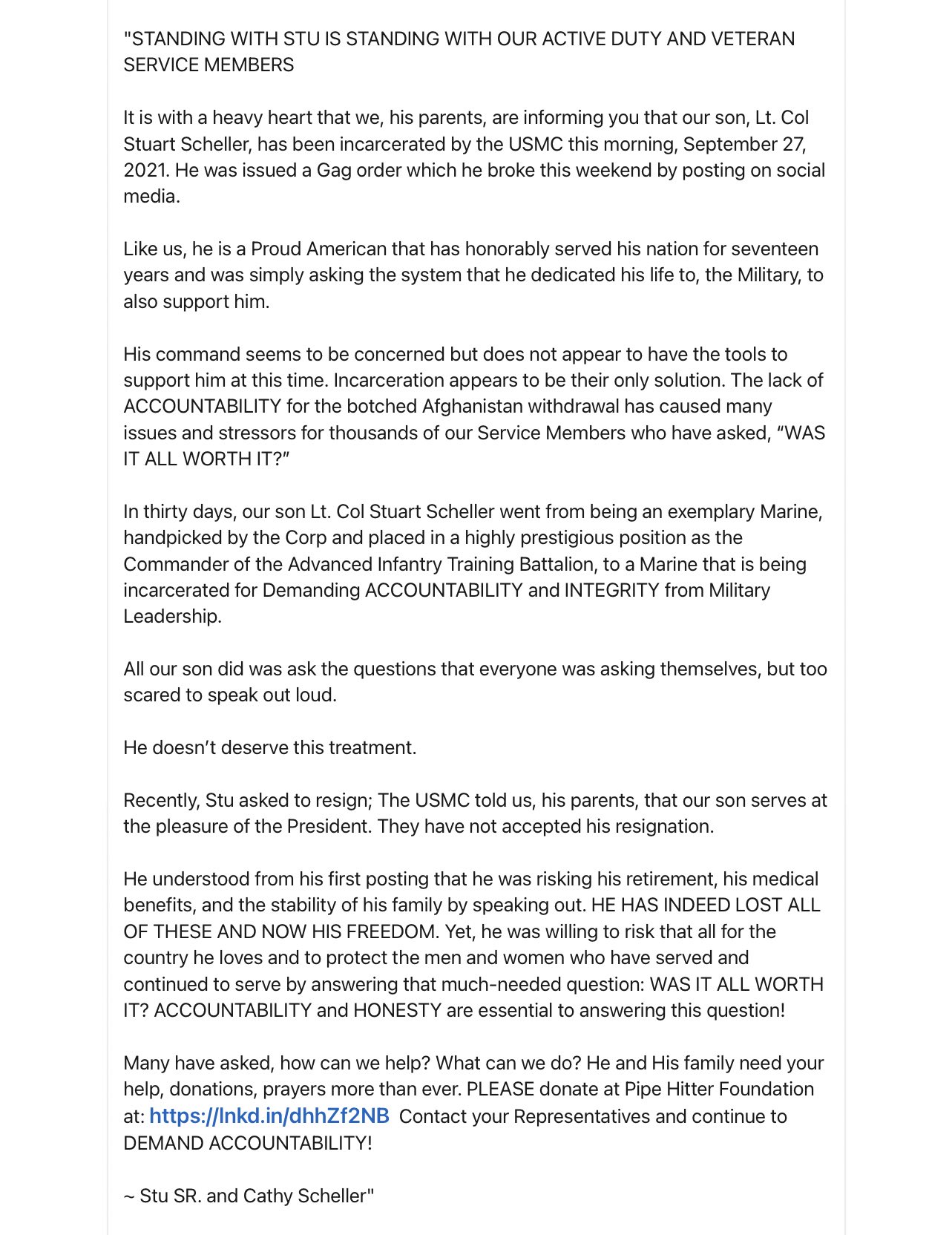 To date, not one flag officer who was part of the group think that bumblefucked Afghanistan has been relieved of command.
Not one officer who took bad intel from the Taliban and killed an aid worker's family, including seven children, has been relieved of command.
The Chairman of the Joint Chiefs of Staff admitted to promising to warn China ahead of any US military action, arguably committing treason, has not been relieved of command.
A Lieutenant Colonel asking of accountability has been fired and is now being prosecuted.
There is no end to how horrible our political partisan military has become.