SiGraybeard just reminded me that if you don't live in Florida, you don't get some of our critters.
Case in point, the new iguana I call Anaranjada (Orangy).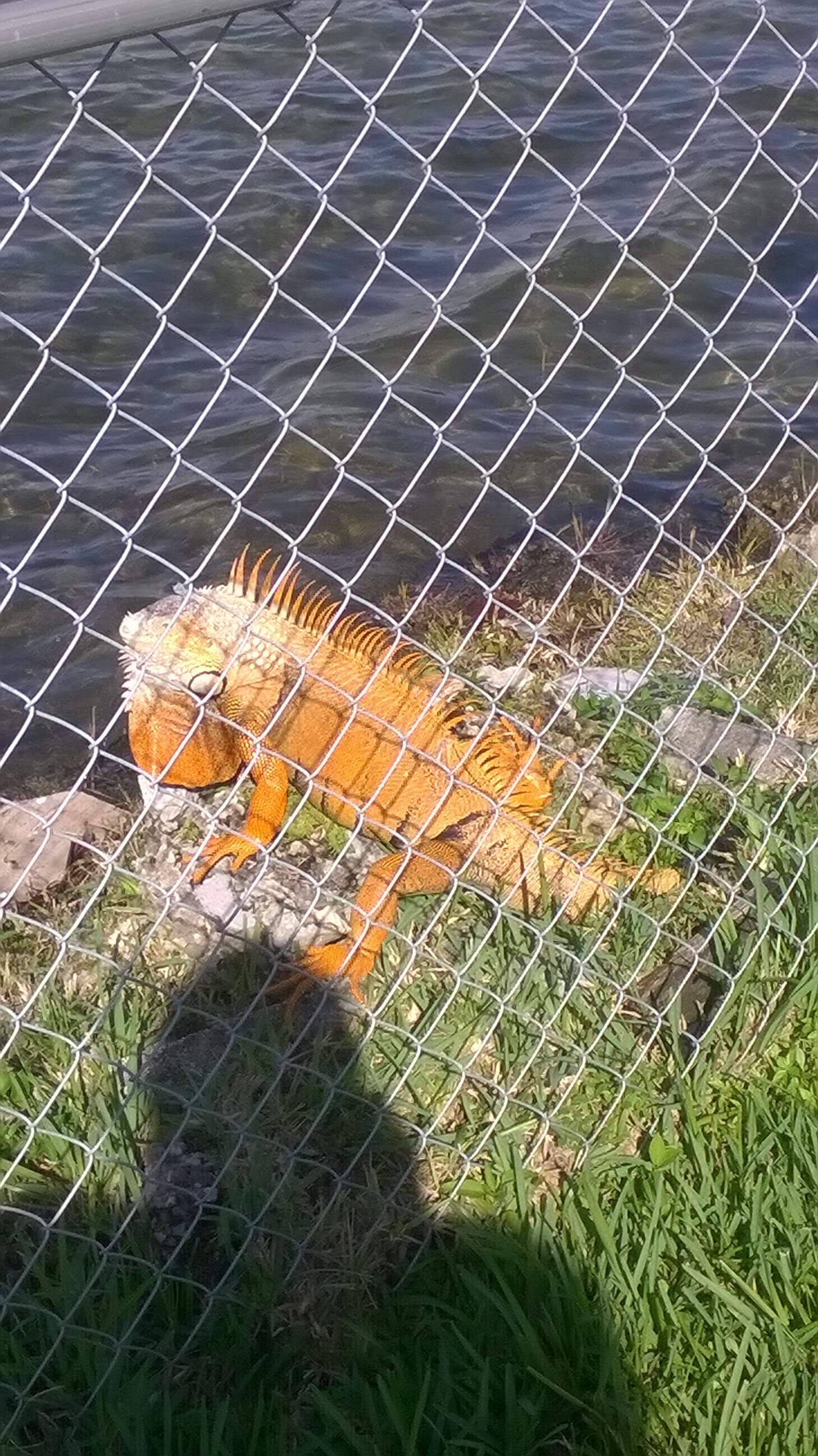 She is not that big for South Florida standards but I think big enough to take care of the neighborhood dogs that run into the medium to small sizes .
But what surprised the hell out of me is that 10 minutes after I took that picture, Anaranjada jumped into the water and proceeded to swim across the lake to the other side (214 yards according to Google maps), on a straight line with a crosswind of at least 10 mph.  I was so amazed I did not think to video the event until she was halfway inside the lake.
Who knew?