This is an old Tweet but it resurfaced because of what Biden said about green military vehicles.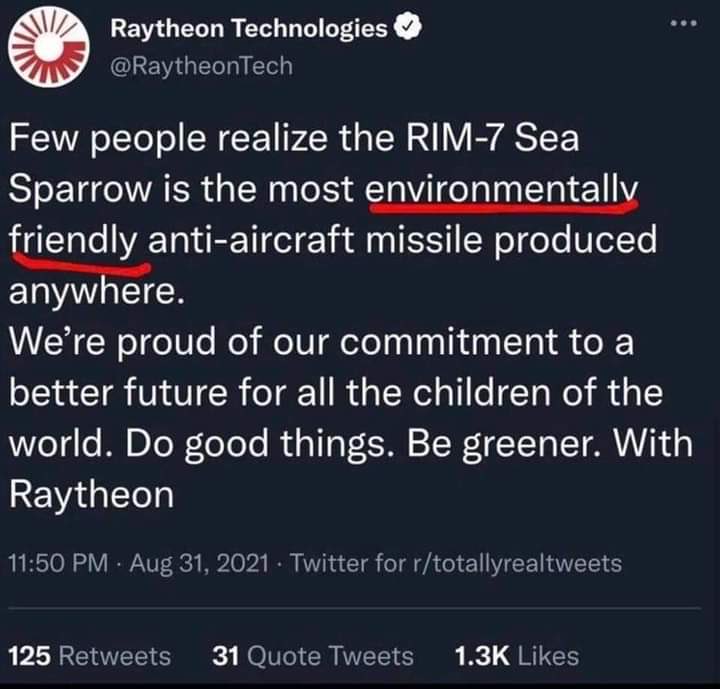 It's a good thing the Sea Sparrow is environmentally friendly when it hits its target and plunges thousands of pounds of aircraft full of thousands of pounds of heavy metals, toxic ordnance, jet fuel, plastics, etc into the ocean to sink to the sea floor.
The problem is that the MIC relies on government funding and politicians who allocate that funding have agendas, so defense contractors have to waste time and money on stupid shit like this.
As the government gets more and more invasive into every area of business and people's lives, everything is going to be more like this.