So my news feed takes me to a website called Liberaland bashing gun owners and the NRA about people Open Carrying in Krogers. As we all know, the comment section is always a veritable basket full of basket cases ready for the pick and as I go down, I see the standard gun = penis size retort and a little extra that forced me to ask a question:
I noticed the exaggerated use of the word macho with my name and I went "Oh yes! Where is my deck of race cards?" and I promptly laid the joker on top of the pile.
Unfortunately, I cannot offer you the original screen-cap because it got deleted by the moderator. But the Disqus comment system does send you a copy of the comment if somebody replies to it…and the moderator did: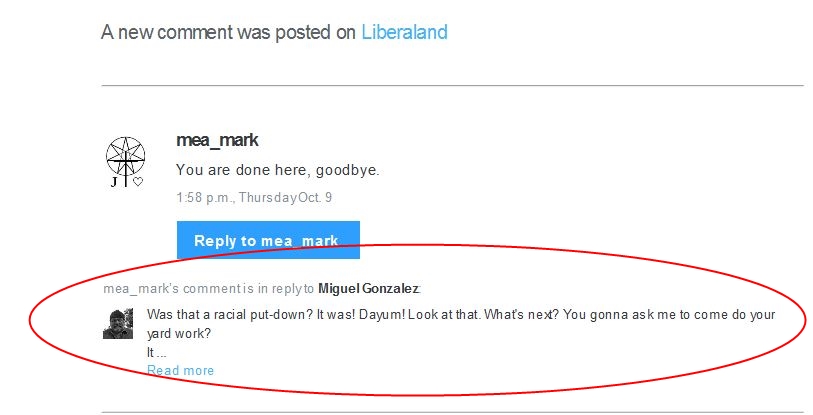 Next thing I  now, I am blocked from the comments and my writings disappear: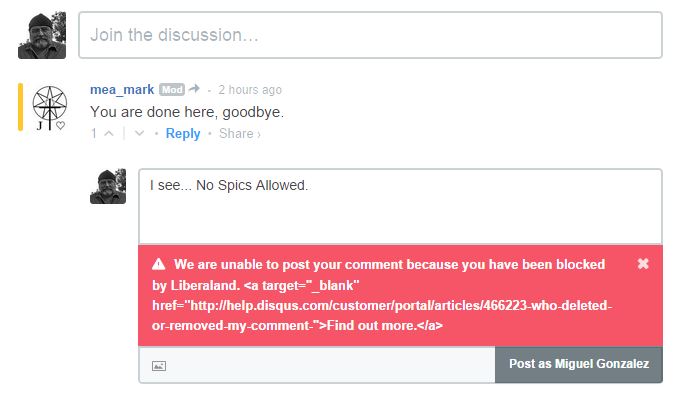 You get your fun where you can.