I am guessing you may have heard about Actress (Dancing Monkey) Amber Heard's infamous tweet.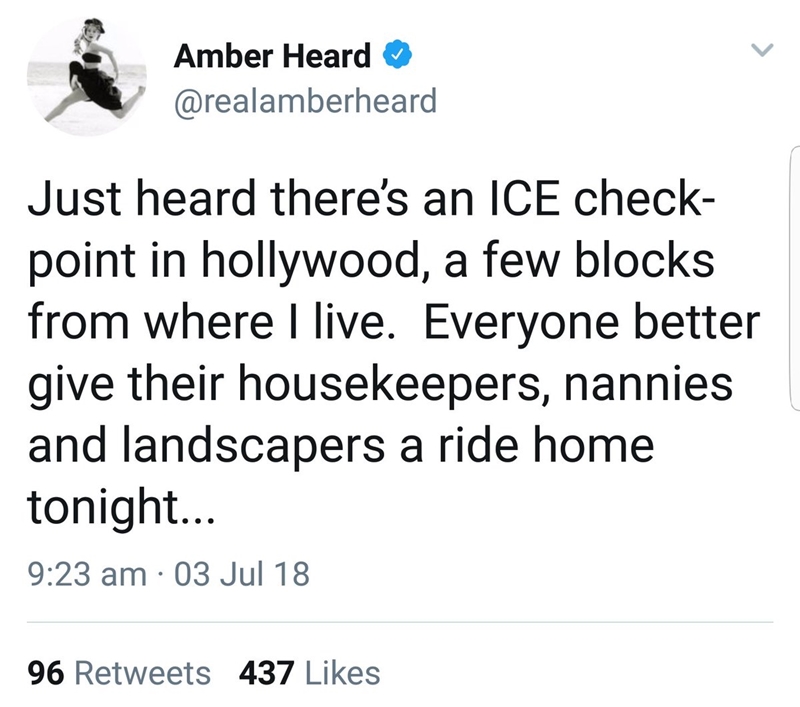 How dare ICE threaten her indentured/slave servants to be treated that way!
And now we have writer Kimberly Johnson dropping this cute bomb: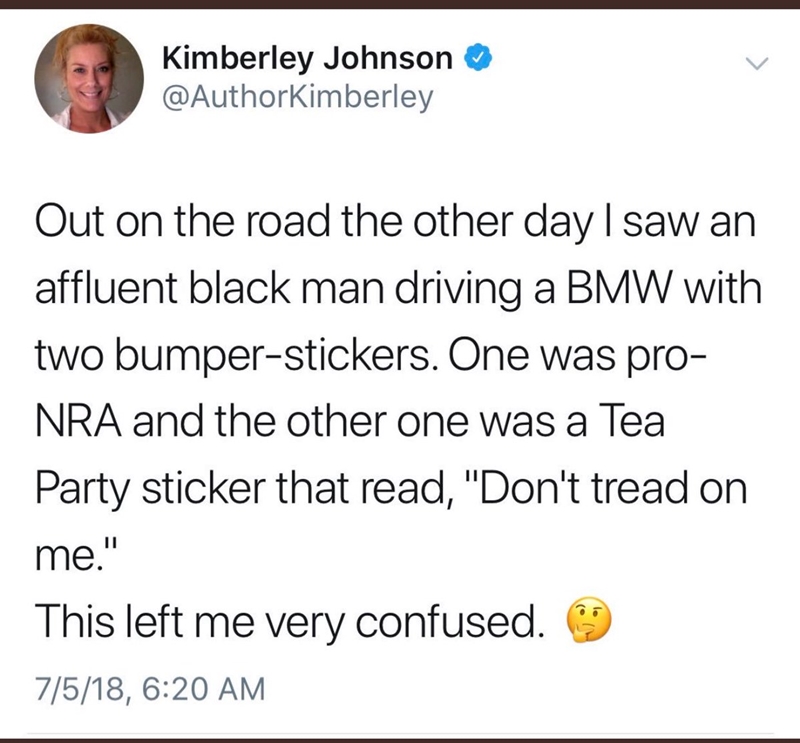 Deeply hidden in her mind, the only reason a  Black is driving a BMW, has to be because he must be a pimp, a drug dealer or a valet.
She tried to come back and shoved that foot deeper in her throat.
Is she saying she is confused because in her little bigoted mind, Negroes are not supposed to step outside the Liberal plantation?  They cannot prosper and even worse: They are not allowed to be armed. How dare they! They may end up shooting one of our own White folks!