There is some idiot Black Lives Matters Activist/professor/whatever over at Amherst College named Ben Brucato who had this to say to a city council candidate.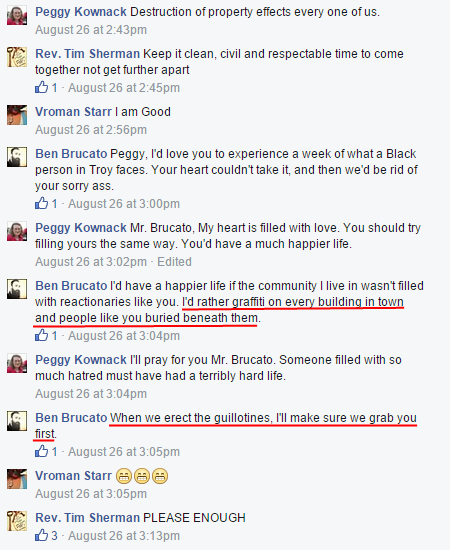 But when he realized the exchange was being published in different online places, he started to threaten people. I think he accidentally invoked The Streisand Effect and I am happy to oblige.
And since we are here, I saw this in Facebook and I have to share it.