If you were not aware, in the final lap of the Daytona 500, driver Ryan Newman suffered a terrible crash.  He car flipped, was struck from behind, and slid on fire on its hood down the track.
Thanks be to God, roll cages, and fire retardant driving suits, Newman suffered only non-life threatening injuries.  He is now awake and talking to his family.
At the time, many people assumed the worst because emergency crews broke out the black privacy screens during the extrication.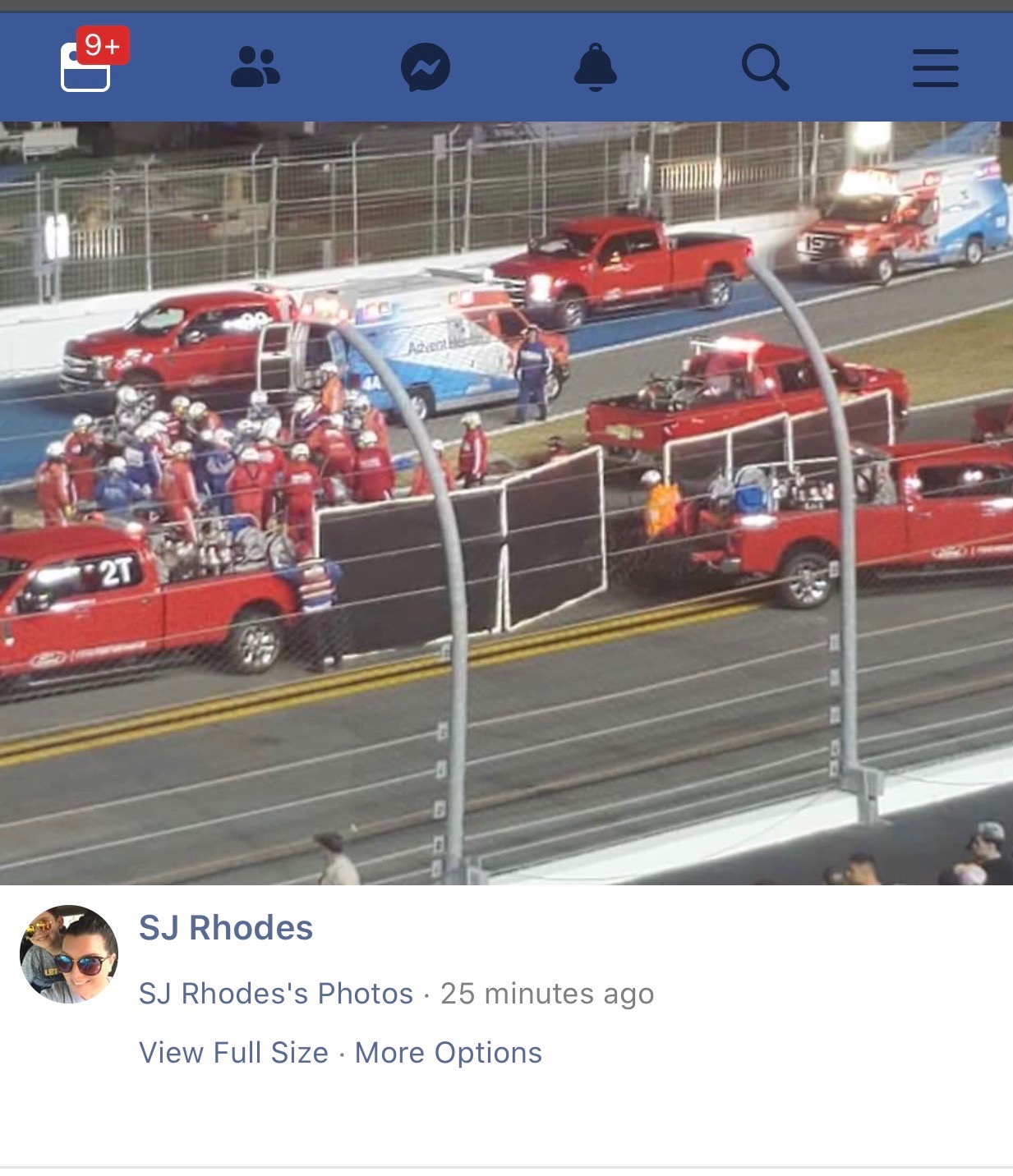 They don't do that for drivers that walk away from crashes.
A buddy of mine sent me this:
See, Newman supported Trump.
For that sin, he deserved to have his car flip and catch on fire, and for him to die or be permanently disfigured.
That's what the supporters of "moderate" Buttigieg belive.
What actual hurt the LGBT or minority community has suffered under Trump, that isn't self-induced hysteria, I'm not entirely sure of.  Despite all the predictions of gay concentration camps and anti-Hispanic pogroms have never materialized.
Even the Antisemitic attacks seem to come from either Leftists, Islamists, or the alt-Right that thinks Trump is too cozy with the Jews.
But none of that matters.  They hate Trump, and they believe anybody that supports him deserves to suffer and die.
If they are too cowardly to cause that suffering and death themselves, they will cheer it on when it happens by accident or fate.
But remember, they think they are the good guy because they hate you so much.