They just need to rebrand it into something scary and then ban it.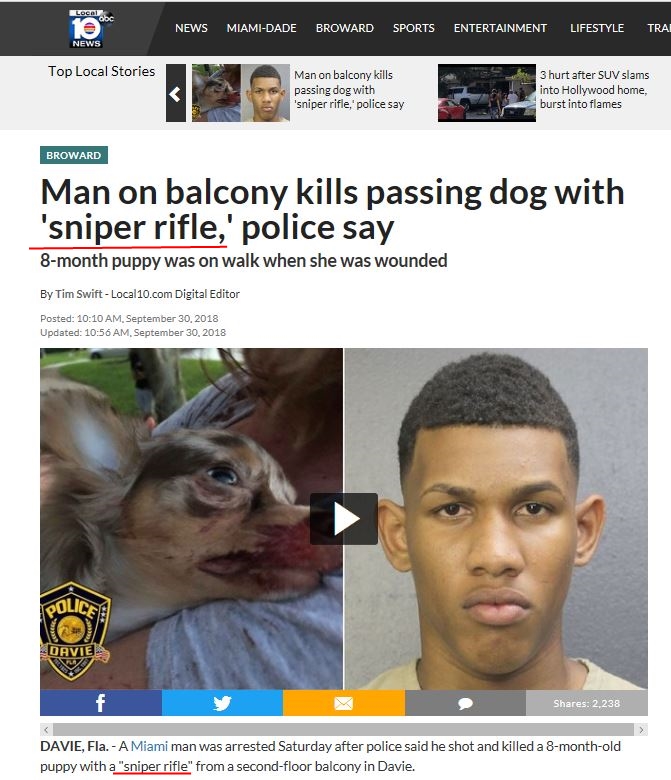 And now to the part of the story that is relevant(Bold is mine):
Officers went to Apartment 1602 and found two men — Concepcion De La Ros and Daniel Alvarez — inside, the report said. Officers also found a black, scoped pellet rifle inside, the report said.

Man on balcony kills passing dog with 'sniper rifle,' police say
If unchecked, these sniper rifles will be in everybody's hands and soon enough we will have terrorists downing 747s full of orphans on their way to Disney World.
Let's do it for the puppies!
---
Update: The Miami Herald did only a smidgen better, it is just "a rifle" for them.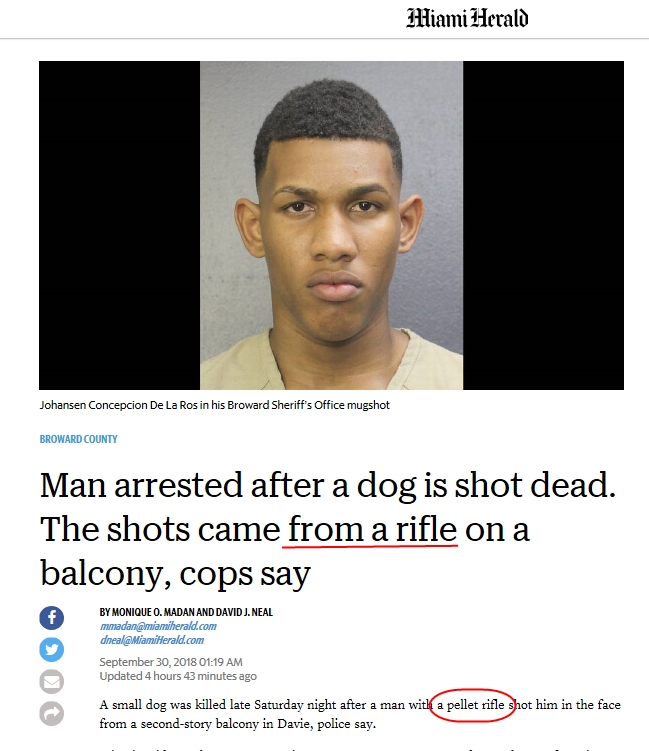 And amazingly, the Sun Sentinel published the most accurate headline.