So last night I feel something go "bump" on the roof and not softly. Then, some movement. What the heck? Cats are not that noisy and I doubt dogs can levitate. Properly equipped, I stepped outside and clicked on my flashlight: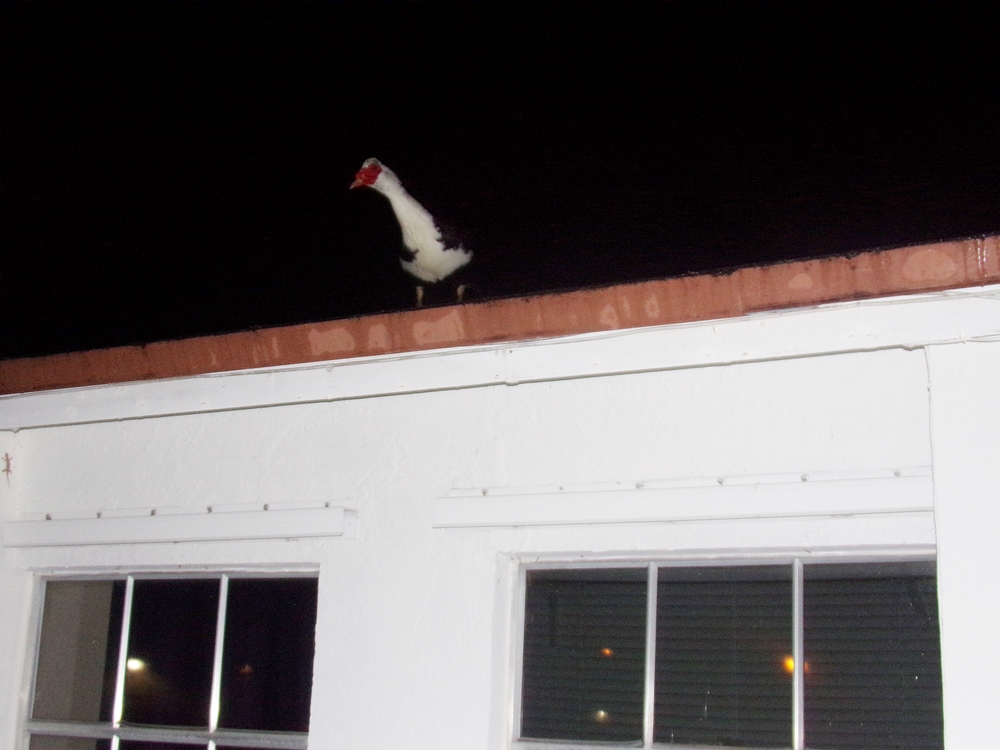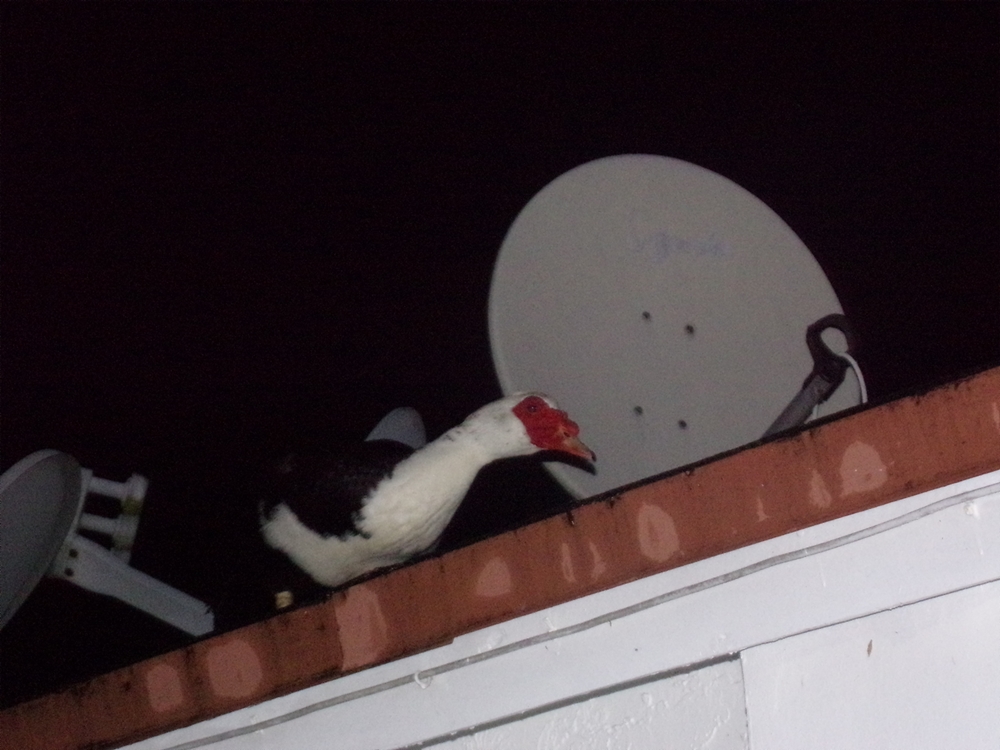 Somebody needs to lose some weight and learn how to properly land.
The moment the Migratory Birds Act  is finally cancelled, I am getting me a punt gun, clean the neighborhood and feed the local soup kitchen with aviary protein. Stepping almost daily in duck crap is annoying, but crash landing in my roof at Oh Dark Hundred is pushing it.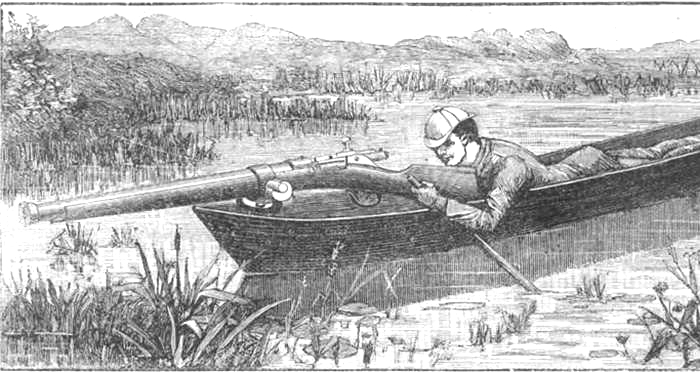 .