"The great powers had the pictures of the railway lines that brought the trains to the concentration camps like Auschwitz to kill Jews, Christians, homosexuals, everybody. Why didn't they bomb (the railway lines)?"
Source: Pope says weapons manufacturers can't call themselves Christian – Yahoo News
You probably have seen the part about Pope Francis bitching about gun makers from other bloggers and sources, so I won't go there. But the Auschwitz bit really tells you what kind of stupid is the guy under the mitre.
Even if the Allies' leadership knew the extent of the crimes against humanity being committed in places like Auschwitz, the idea of bombing the rail lines is based on propaganda resuscitated from the 70s' Latin Left Wingers.
Let's go to a map: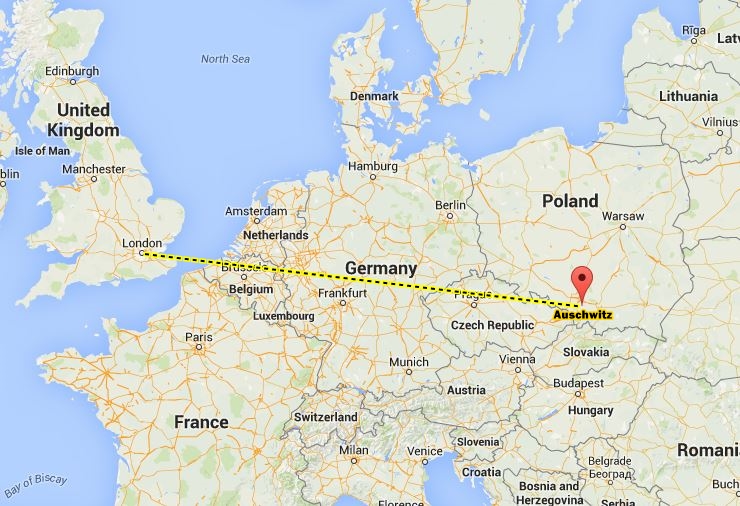 Distance between London and Auschwitz as the crow flies is 1,300 miles. Auschwitz begins operations in 1940 and becomes a death camp in 1941. At that time the premier bomber was the B-17 Flying Fortress with a range of about 1,000 miles which shows that even on a suicide mission, it would never reached the camp. The B-24 Liberator has  a bit more than double the range of the B-17, so theoretically it could flight all the way over there and back and landing on fumes… Remember, the Allies do not make it to France till June of 1944 and takes a couple of months to have secure and fitted airfields.
Now, two more issues remain: One is that you never had a bombing sortie flight a straight line. You added doglegs to try and hide your objective. That means the actual range of the airplane would be largely decreased. Second issue and the reason for the doglegs: Anti Aircraft suppression in the form of ack-ack (artillery) and the Luftwaffe. In case you missed it in the map, Auschwitz is on the other side of Germany. During regular runs, the Eighth Air Force lost almost 50% of their airplanes and 26,000 dead air crewmen.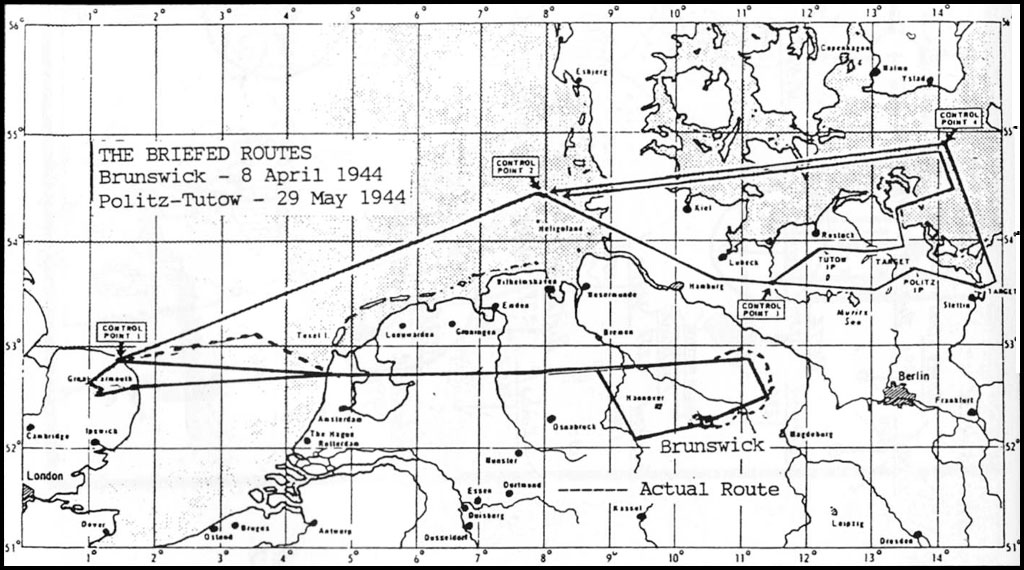 And, of course, at bombing heights, finding a standard gauge railroad track (4 ft 8 1⁄2 in) is so easy.
I guess we Catholics are stuck with a Pope that is more intent on being 21st Century hip than actually tending to the spiritual needs of the flock. Instead of the Rock in which Church is built, we go a pontoon to a Party House Boat.