…are bound to screw up royally in this era of Interwebs.
From Bloomberg's attempt of having a cool Gun Control site (A.K.A. The Trace) email alert: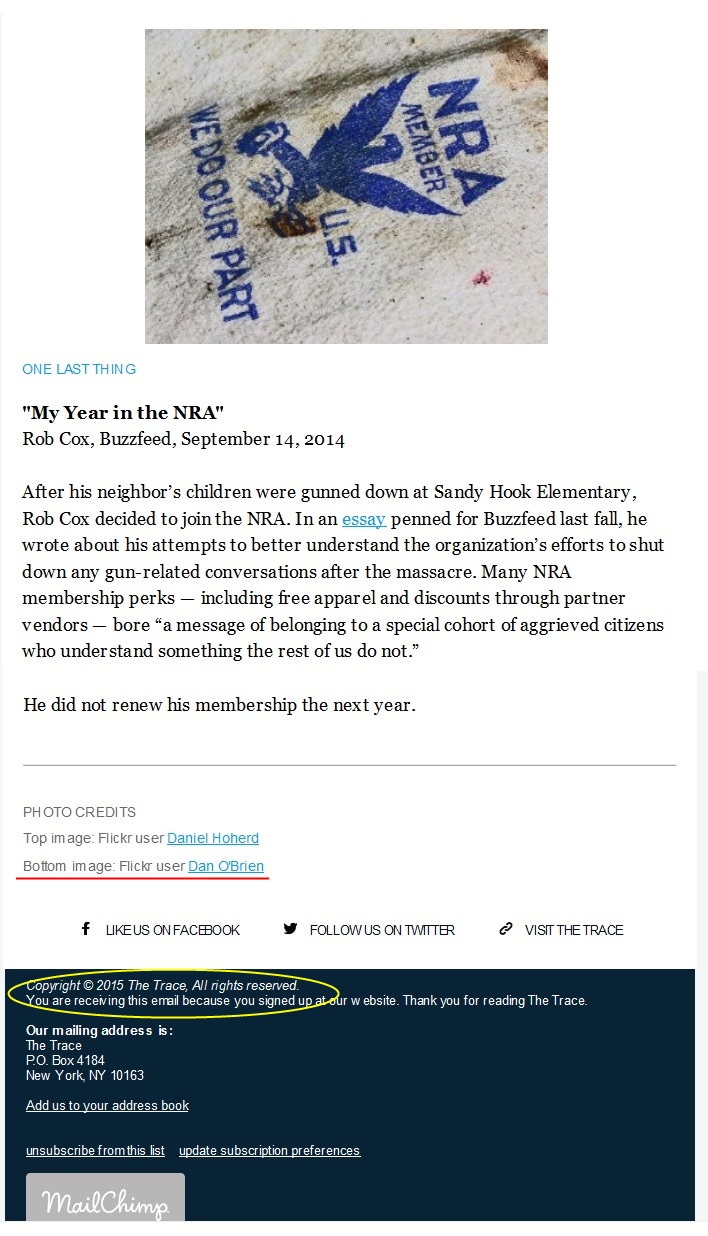 It is not the first time and certainly won't be the last that somebody sees NRA and shuts down their brain and does not take the extra minute to figure out how come that NRA logo is so different to the NRA logo we all know and love.
Well, mostly because that was the symbol for the Franklin Delano Roosevelt's National Recovery Administration, one of his many economic schemes that instead of taking the country from the claws of The Depression, it sunk the nails deeper in.
"Damn it, Miguel! Not everybody is well versed in history! How can a non-gender-defined New Yorker 20-year-old intern is supposed to know the difference?" Well, by clicking on the frigging Flickr user link they got the picture from and gave credit to: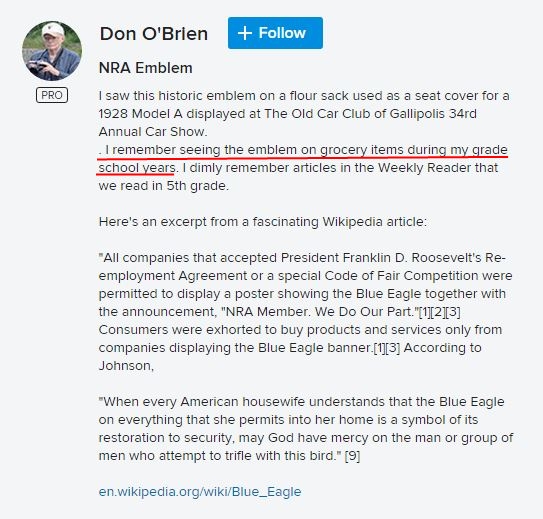 The National Rifle Association has done and has been accused of many things. Selling groceries and packing flour are not among them.
Hat Tip to Brian K. He is a brave soul who gets The Trace updates.