My favorite <snicker> Low Fat Patriot attended the Armed Restore the Constitution rally at Greensboro and came back with his usual load of BS renewed. I did get branded as collectivist ann another member got tagged as waffle and made a disparaging comment about his mother (classy).
So what are these Threepers after? They seem to make no bones about wanting a Civil War which leads me to believe that they have no fucking idea what a Civil War looks like. I am guessing in their minds all wars are clean affairs in which good guys win, all bad guys die and they get to schtump the blond with the prodigious frontal protuberances while sipping their favorite alcoholic beverage. Civil  War must have the additional appeal of being a "neighborly" war where they can go home after 5 pm, soak in the jacuzzi with a beer firmly clutched in their hands while commenting on the points…er… body count they obtained during the day and the availability of fresh parking at the local mall after their raids.
Unfortunately Civil wars, as somebody has pointed out, are rather uncivil. And please, do not compare military service in a war zone with being involved in a civil war unless you are a 200+ year old Civil War Veteran (If you are, I do wanna know the secret of your longevity, email me.) Civil wars have no rules, no fronts, no back home support, no JAG, no tribunals worth a damn (Anybody check lately the great advancements of the Balkan War Crimes Tribunals?) Nothing will screw your brain faster than realizing the guy you have known for x amount of years who lives next door and you shared BBQs and carpools with is intent on raping your wife, slashing the throats of your kids and practice buck skinning on your hide.
I am no speaking out of a theoretical-book-read collection of essays here. My family has lived through several of these shindigs and I personally went through a couple of honest to God Third World temporary suspensions of morals, laws and civility to leave a nasty taste in the mouth. I have sat down with survivors of the Spanish Civil War that after much coaching, opened up just a bit about what they saw, had to do and even the niceties of living in a concentration camp.
Now that I mention the Spanish Civil War, I realize that it is a good parallel. Many people from many countries went to Spain in the 1930's with eyes bright & full of illusions of justice and fight for the right cause (defined of course alongside the lines of Trotskysim, Fascism, Stalinism, Anarchism and whatever -ism was able to pay his/her fare to join the war and called themselves the true revolutionaries/patriots/comrades, etc.) These people wished for war to prove that their own little intellectual theories were right. They wanted a revolution not for the sake of the People but to buttress their egos, to thumb their noses and the conventionalism or simply because if was fashionable then.
Of course violence has a nasty way to smack the stars out of naive eyes.  Those who could, left in a hurry and the unlucky were buried. Those hungry for power stayed and wreaked havoc on the population and when the Fascist finally won, what was left was a country so destroyed that a massive migration ensued to the Americas. Spain did not recover and became a somewhat free country till the 1970s and only after Franco died.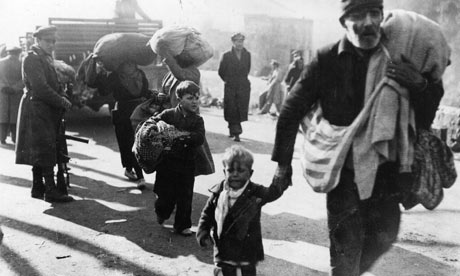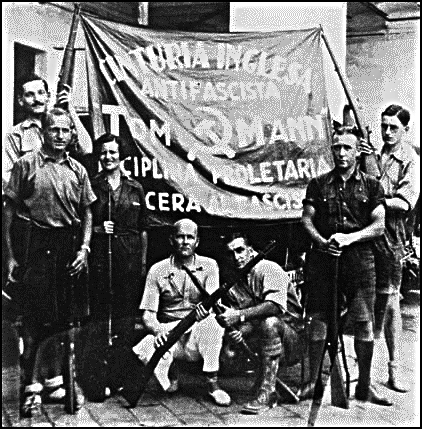 This is my history, my background. The story of my kin and of their kids they never had and who I never knew because they died and were never able to have a family.
And that some wannabes dressed up like overgrown G.I. Joes think that Civil War is some sort of cool shit is just repulsive. Plus they have the gonads to say they are "restoring the Constitution" but seek to eliminate or silence those who disagree. Sort of weird interpretation of the Bill of Rights if you ask me.
End Of Rant. We return to our regular programming.