Went shopping to Big Club Store and they had these for sale, $24 the dual pack.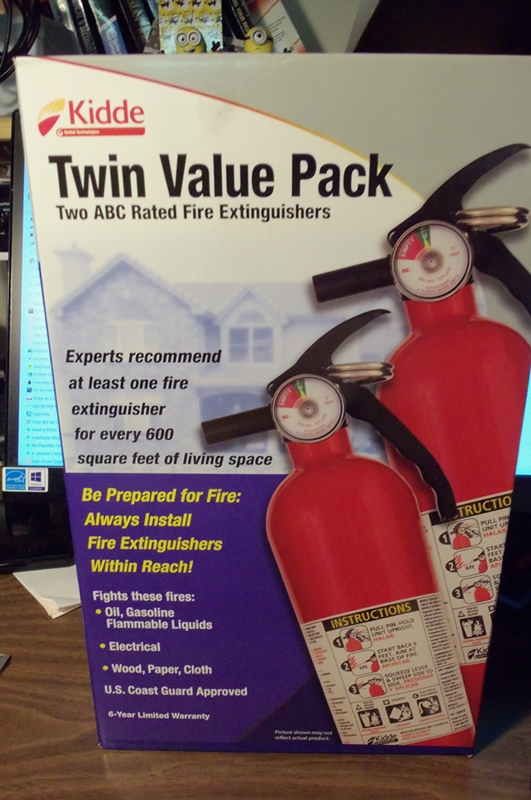 One went to the Missus' car and the other one will be the third one inside the house. I have one for the kitchen as you guys know, there is one in the bedroom and  this one will go near the wash room where besides the dryer, we have the electric panel.
I forgot to share this particular fire suppression device designed for kitchen stove tops. Just don't flambee anything under the kitchen hood.