I will admit that I am getting slow in my old age. How the heck did I miss something this obvious: Our dear Gun Control "friends" crapping on US Law Enforcement on the other side of the world.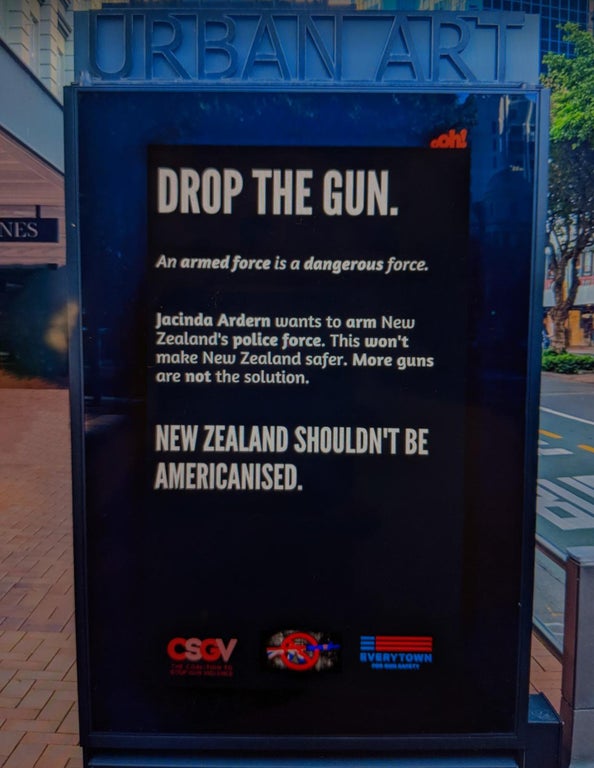 Dear Cops all over the US of A: You are dangerous assholes.
Love and Kisses.
We Of Gun Control. 
I need to meme this for public consumption. What should it be the tagline or title?