I guess one of the reasons I still visit Twitter is because pearls like this land on my account: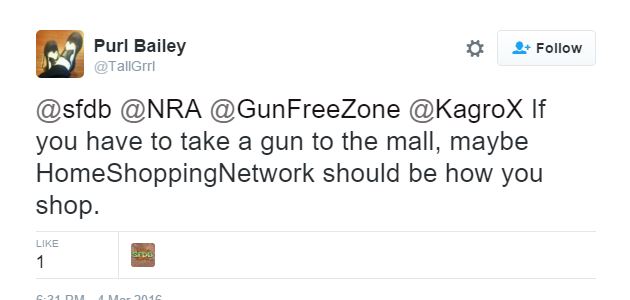 Nothing bad ever happens at the mall! Didn't you know that? You can go to any mall in the US like Newport, VA or Orange Park, Fl or Long Island, NY or Albuquerque, Az or Springfield, Mo or Bismarck, ND or Deptford, NJ or North Riverside , Il and never face a melee of idiots playing modern gladiator games.
Then we have straight shootings at Tukwila, Wa or Savanah, Ga or Columbus, OH or Orlando, Fl or Myrtle Beach, SC or Chicago, Il or the two cops killed at the Panera in a mall at Abingdon, Md. 
All of the above happened in the last 3 to 4 months.
And I won't even bother go into the Active Shooter events.
And I close with the rest of the exchange: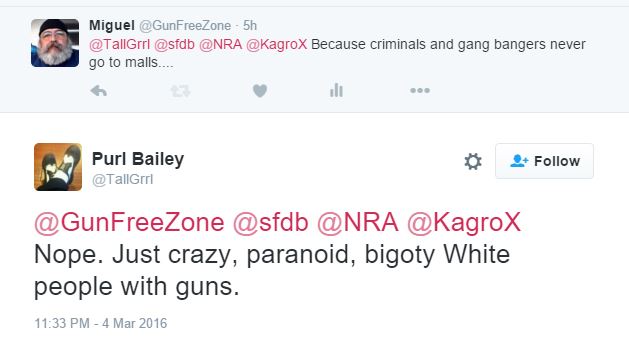 The Race Card: Never have a Gun Control discussion without it.
Miss @TallGrrl is what you may call a volunteer victim-on-call and member of the "It won't happen to me" chapter of the Unicorn Farts Club.