We are now living in a country where you can buy an AR15 for under $300 and find a Century Arms AK-style rifle for about $450 and up.
---
Update: It seems a Facebook reader felt cheated by the brevity of this post. I shall use his complain to expand the length and accommodate him.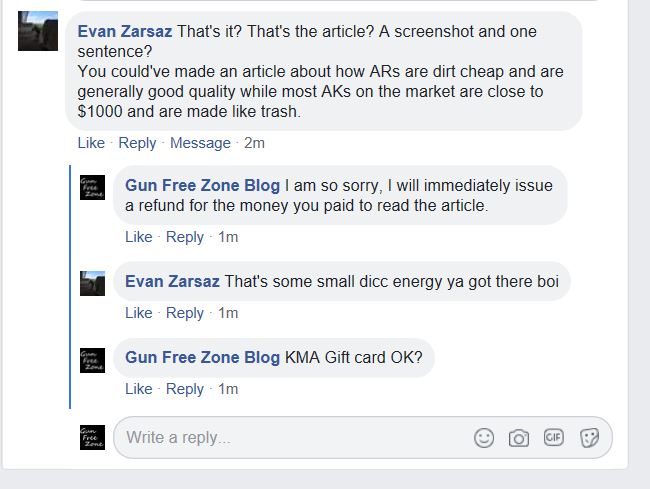 Must have been a new "reader" who did not know I have no problem using their stupidity to feed my blog posts.