This one I have to disagree.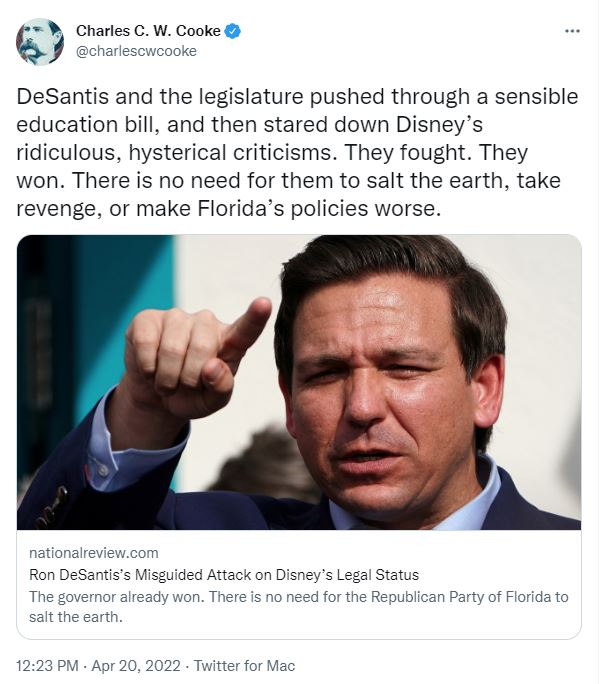 I will respectfully disagree with Mr. Cooke. This is not a corporation seeking to get reduced taxes or allowed to bypass certain OSHA regulations or even contribute to causes that might run afoul other political entities. They were full press court against a law that tries to protect little children from deviates and groomers in school.  They are against a bill allowing parents to make sure their kids are safe and allows them to overview what is happening with their education. They are against the safety of people who are the reason adults shell a bunch of cash in their parks and make a profit for the shareholders.
They are not to be given a second chance and a warning must be sent out to others: You try and hurt children; you will pay dearly.
I am all for drawing and quartering the Mouse to set a memorable example.