Seen at a WalMart in St. Cloud.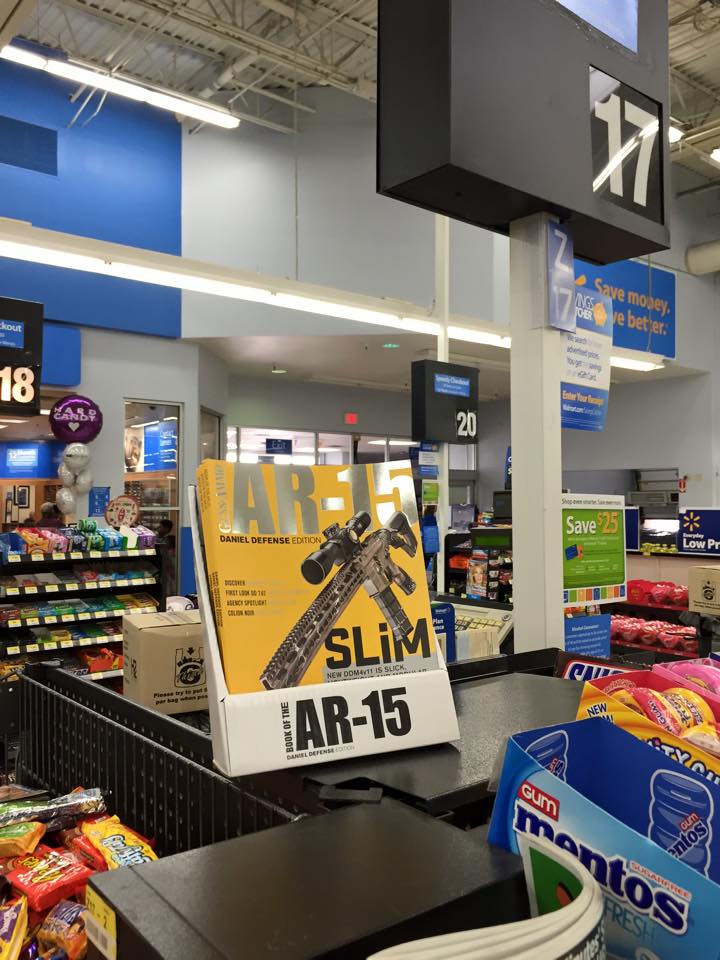 Before you make your plane reservation to come down to the Magic Kingdom County (yes, St. Cloud it is within Mickey's sphere of influence) or rush to your local WallyWorld and demand Daniel Defense ARs, please notice that it is a book. I know, I was crestfallen myself when I found out.
But imagine the heart attacks that it may have caused to less aware and more Gun-phobic people. Any member of Moms demand getting to the register to pay for her groceries would have shrieked and collapsed after that apparition. Once revived, she would get her beddazled smart phone, take a picture and give a country-wide alert to all the Moms Demand:
OMG! THEY ARE SELLING ASSAULT RIFLES AT THE CHECK OUTS OF WALMART IN FLORIDA! IMMEDIATE ACTION NEEDED! BLOOD IN THE STREETS!
One day…..one day we will have ARs for sale like candy bars or chewing gum. OK, being Walmart would probably be Bushmasters or Polish AKs at the check out counter .
Hat Tip to Manuel L.