Found in reddit:
It is a shotgun, no idea what brand/model.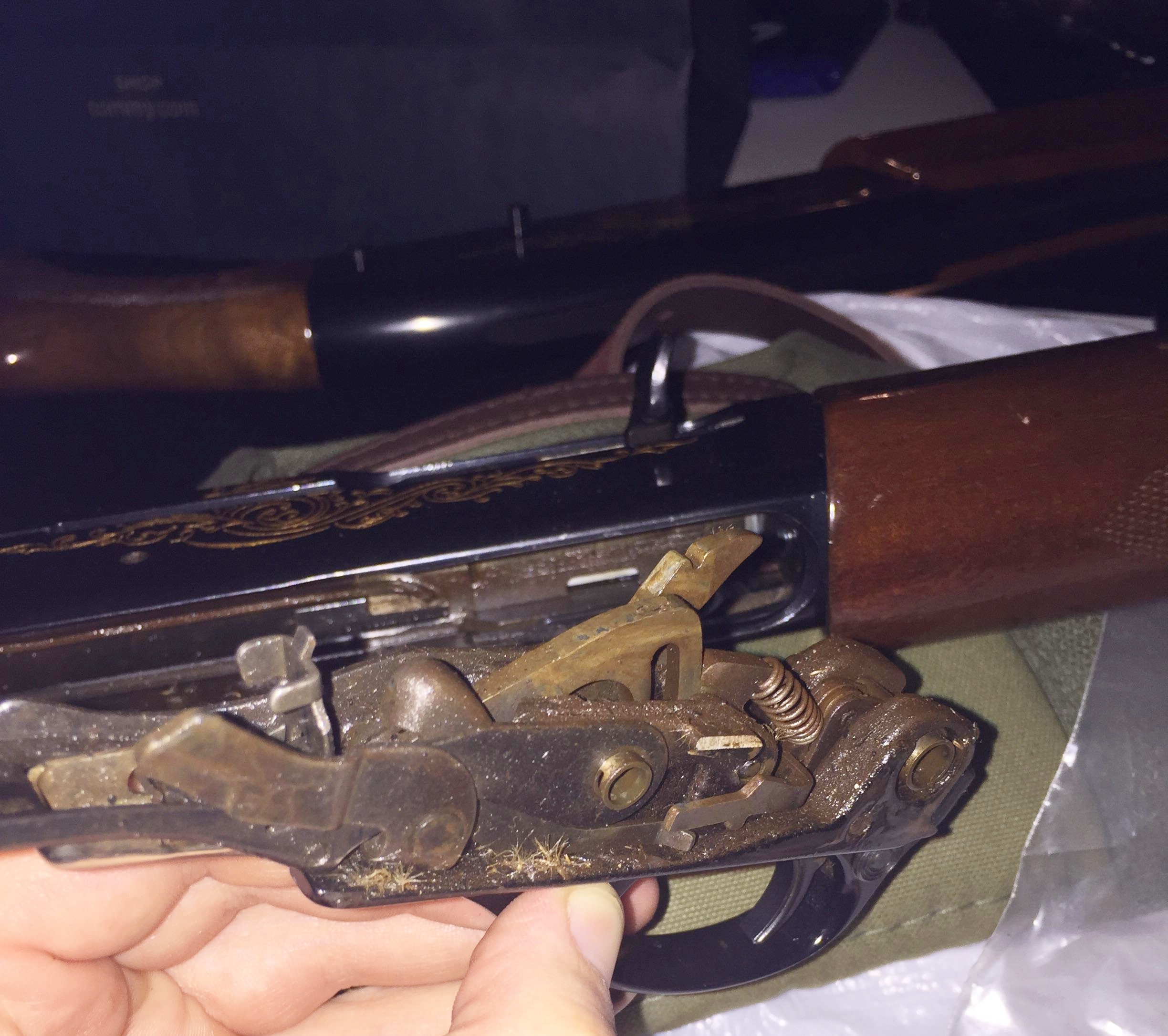 I will freely admit I am a lazy bastard when it comes to clean guns. But this is a bit much. I am a fan of Shooter's Choice Polymer Safe Quick Scrub because it will remove a lot of built up crap by just spraying it on the proper place and I still go back with the green toothbrush, dental tools and patches to clean those crooks and nannies that are stubborn.
Also, we have advanced enormously with lubricants and a I also prefer the newer generations of synthetics. I will use nothing but Slipstream Weapon Lubricant that will keep the buildup of crud to almost non-existent levels while running the gun smoothly.
And the second they make very good ultrasonic cleaners for under $50 and the solvent at $10 the gallon, I will take that road too.
I did say I was lazy, right?